Post contains affiliate links. Purchases made through links provide us with a small commission. As an Amazon Associate I earn from qualifying purchases. Please refer to our disclosure policy for more information.
Gone are the days of just opening up a can of cranberry sauce and scooping it out and plopping it out into a bowl. Fresh Cranberry recipes, whether is just as simple as a cranberry sauce or as decadent as a cranberry cake, there are countless ways you can use cranberries in your holiday dishes. Make sure to bookmark this post so as soon as your local store has these in stock, you can grab a few bags and start making some of these delicious recipes!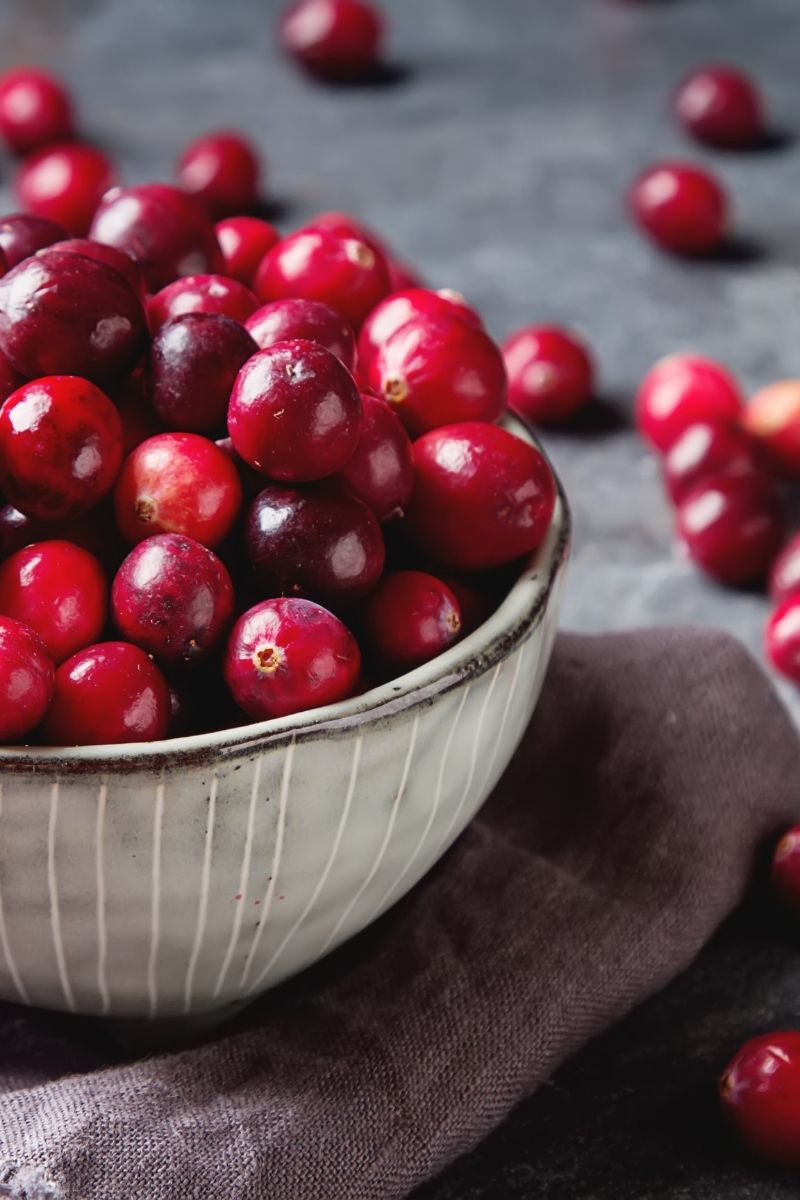 The Best Sweet and Savory Cranberry Recipes
What are some of your favorite ways to enjoy cranberries? In a sauce? salad? cake?
I have to admit, until a few years ago, I wasn't a big fan of cranberries. I think it was because I had only had the canned version. Now that my eyes and taste buds have been opened to all of the delicious ways you can enjoy them, well, know I have a whole new opinion of them.
Can You Eat Them Raw?
Yes, you definitely can!
How Far In Advance Can I Buy Them
You can buy your cranberries 2 to 4 weeks in advance of when you are planning to use them. Make sure to keep them in the fridge.
Where Would They Be In The Grocery Store?
If you are looking for dried cranberries in the grocery store, they are normally next to the nuts and dried fruits. The fresh cranberries are normally in the produce section and are in bags.
Can You Freeze Them?
Yes, you can. Just throw the bag in the freezer. You can freeze cranberries for up to a year.
Do I Need To Thaw Them If They Are Frozen?
For most recipes no. But if you need to thaw your cranberries, just put them into a strainer and run cold water over them, let the water drain off, and pat them dry.
Where Do They Come From?
In the US, they are normally grown in areas that aren't dry. They have to be grown in areas that have certain weather conditions.
You will find cranberries grown in bogs in Oregon, Washington, Massachusetts, New Jersey, Michigan, and Wisconsin. Surprisingly, unlike most fruits, they are not grown in California.
Ready to check out all of these delicious recipes?
Related Recipes
This post was originally on Fun Country Life which has now merged into MomSkoop.