Free Chalk fonts are the perfect fonts to inspire your creativity and help you get back into the swing of school since it's back to school time!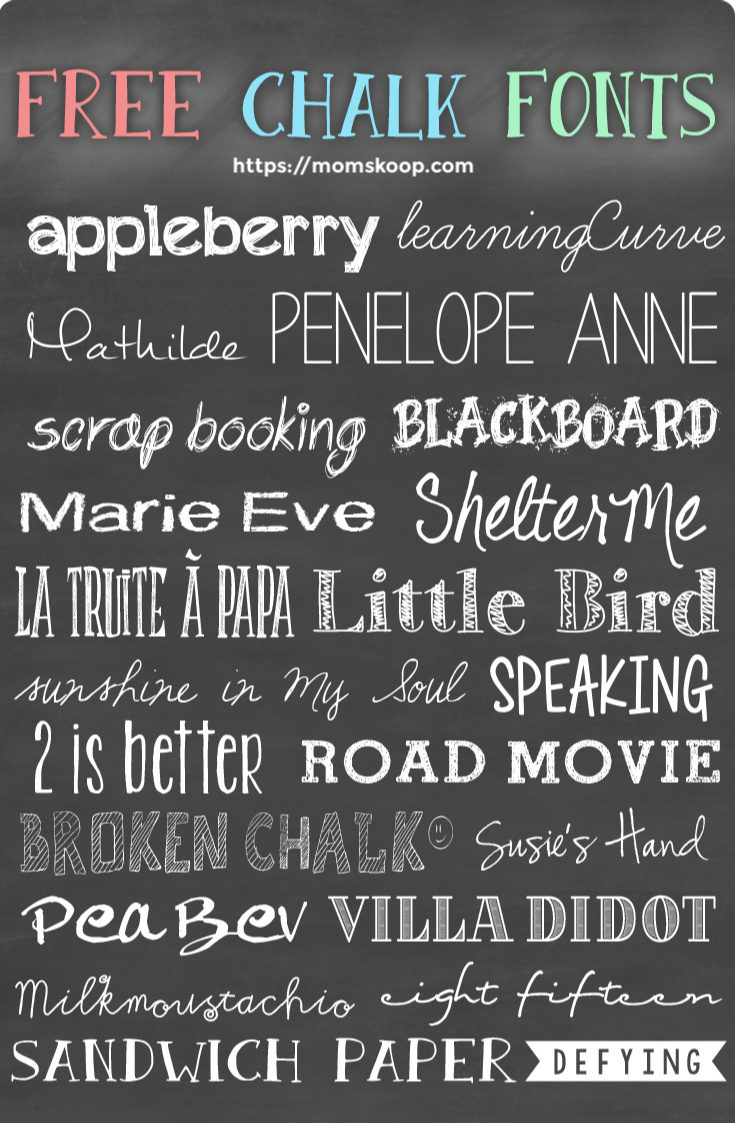 I know, none of us really want to think about that. But it does hold a lot of promise. Promise of your children learning, meeting new friends, exploring new hobbies, and so much more.
There's also one other benefit: Back To School crafting! Today I'm sharing 22 FREE CHALK FONTS to inspire your creativity in not only Back to School crafting, however, they are also beautiful to use for baby showers, wedding invites, family photos, and kitchen organizing.
There are several ways to install a font on a Windows PC. You can find the directions here.
You can also find great chalkboard backgrounds to prepare your crafts and graphics on Etsy
Looking for more font inspiration? Check out these cool fonts!
15 Free Fonts for Valentine's Day
18 Free Commercial Use Creative Font
DISCLAIMER: MomSkoop did not create the fonts featured above. We simply assembled them together for this post. Once you click on the font link, you will be directed to the site where the font was found. You will need to contact the actual owner of the font for their individual license agreement BEFORE USING. As of the updated date of this post, these free fonts are available at the link we linked to. Please let us know if you find one that is invalid.