Post contains Amazon Affiliate links. As an Amazon Associate I earn from qualifying purchases. Please refer to our disclosure policy for more information.
Nioxin Hair Regrowth Treatment system had been on my mind for a while.  I wasn't sure what to expect but here is my story. You don't know what you've got 'til it's gone. Isn't that what they say? I definitely agree, especially when it comes to my hair.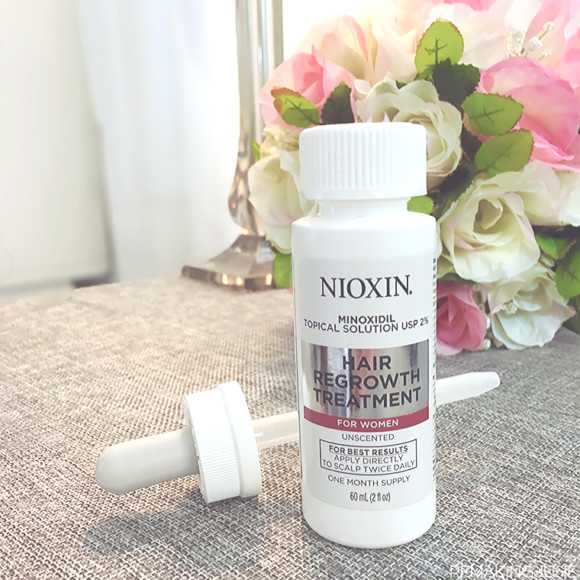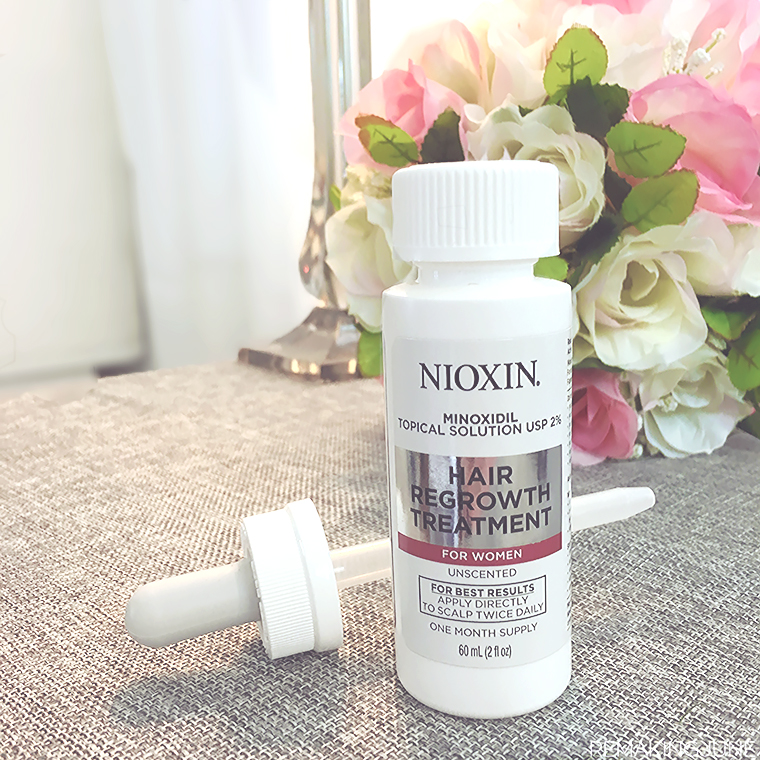 Does Nioxin Hair Regrowth Treatment Work?
When I first started my journey through menopause at 37, the biggest symptom was hair loss. It was everywhere. In the sink, on the bed, in my clothes. For a while it was no big deal. After all, it was growing back as fast as it was falling out. No problem. Then it stopped growing back.
For the past two years I've battled with a thinning hairline. When I was asked, this summer, to try Nioxin Hair Regrowth Treatment, I was hoping it was the answer.
Head over to my post, Nioxin 90 Day Challenge to learn more about my thoughts on starting the challenge. I used the topical solution twice a day for 90 days.
Does it have Minoxidil?
Nioxin is 2% Minoxidil – the only ingredient clinically proven to effectively help hair regrowth in women. The Nioxin Advanced Thinning line is a complete range of treatment and hair care products specifically for advanced thinning hair. They offer everything from topical serums to cleanser and conditioner.
Did I regrow hair using Nioxin Hair Regrowth Treatment? I don't think so.
I have mixed feelings about the results I experienced with Nioxin topical. I never saw "new" hair. Many users report seeing baby hairs start to sprout after a few months. I watched for those small hairs or any new growth, but never noticed any. There are also still obviously thinner areas if you move the hair and look.
The box does say that this may not work for you if your hair loss is patchy. Unfortunately, I may be one of the women for whom Nioxin just isn't 100% effective.
Did it Improve the appearance of my hair? Ye.
What I DID notice is fewer gaps when my hair is pulled back. That was an issue that drove me nuts. Even after brushing, it looked like my hair was separated, the scalp underneath becoming visible. My hair refused to lay evenly. After using Nioxin, I noticed the problem slowly improving. It seems to have made my hair fuller, with more body; making the gaps less noticeable.
Before and After Pictures
You can see the subtle changes in these progress photos.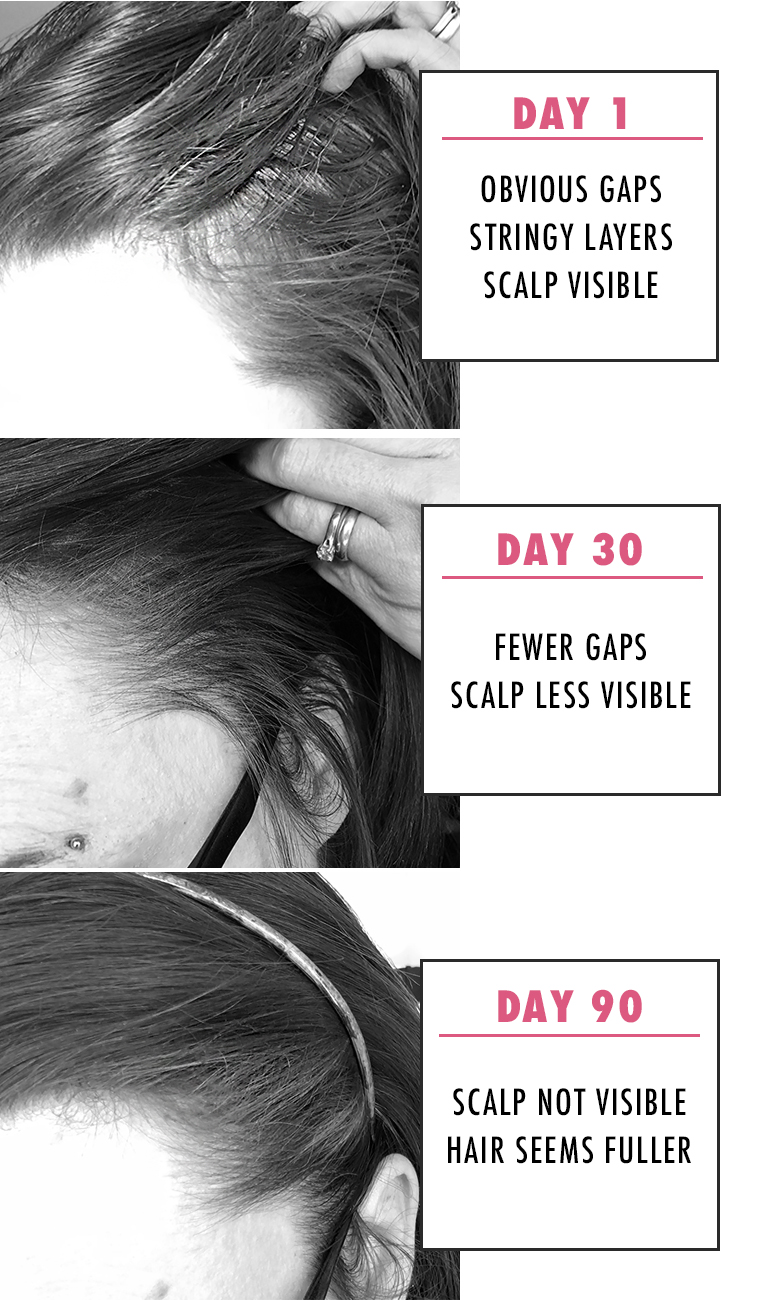 While I still have thin areas, I can appreciate the difference Nioxin made in the appearance of my hairline. I still have hair in the sink when I brush, and have to watch for clogs in the bathtub. But, at least I can pull my hair back now without strategically placing pieces to cover gaps. To me, that makes Nioxin a win.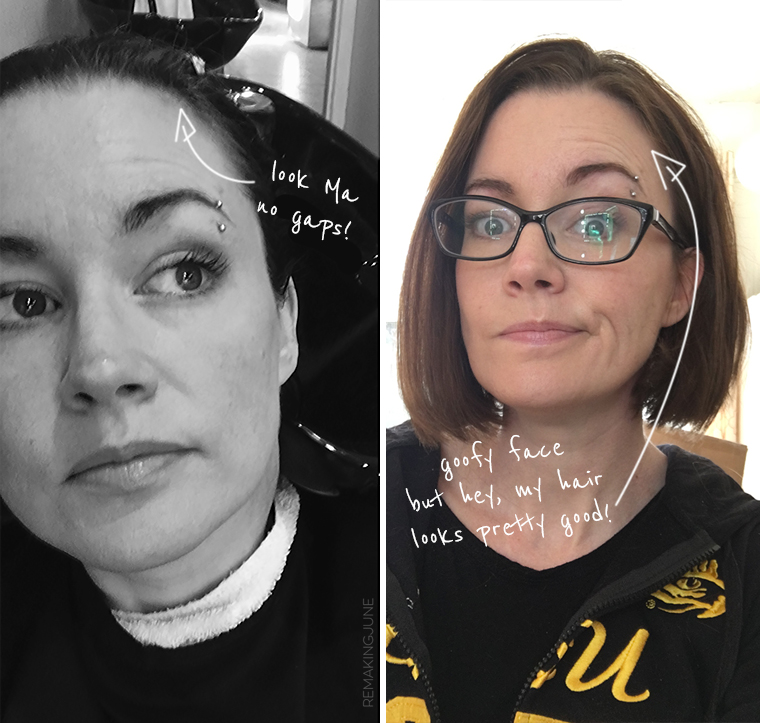 What about side effects?
I didn't experience any scalp redness or irritation. I was very careful when applying it so that it didn't drip onto my face, causing hair growth where it shouldn't. At first, the places where I used the topical solution did seem more oily. But, the longer I used it, the more my scalp seemed to adjust to it so the oiliness wasn't a longterm issue.
If you are a woman experiencing hairloss, Nioxin may be able to help. Learn more about Nioxin 90 day Supply Hair Regrowth Treatment for Women   or if you are looking to just try your own  Nioxin 30 day challenge, then head over here to learn more about this kit.