Post contains Amazon Affiliate links. As an Amazon Associate I earn from qualifying purchases. Please refer to our disclosure policy for more information.
SPONSORED - This post was created in partnership with the brand mentioned below.
Stocking Stuffers don't have to be over the top, but they should be fun, thoughtful, and something each person will love! Whether you are filling stockings for your kids, your significant other, or your fur babies, we've complied some fun ideas that I think your loved ones will love!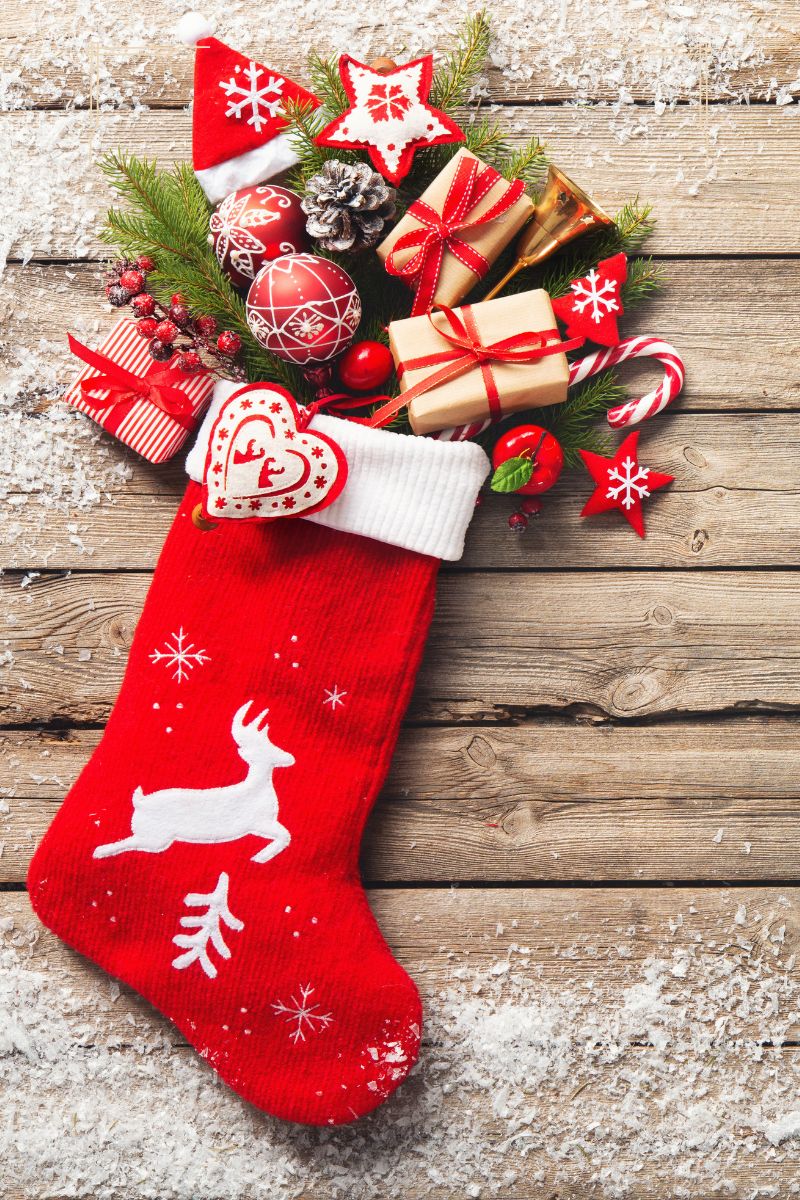 Stocking Stuffers
The items you put in the stockings can be anything from gift cards, to trinkets, to pens, pencils, candy, or even fruit.
Yes, I know back in the day, we used to get walnuts, candy canes, and fruit in our stockings, you can still add those into the stockings, but also a few fun little items will add extra joy on Christmas morning!
What are Good Things to Put in a Stocking?
Honestly there are really no bad things to put in a stocking! You can make each person's stocking on your list customized just for them!
Stocking Fillers for Men
If you have a man in your life, then you know how hard it is to find the right gifts for them. That's why we have put extra thought into the perfect stocking stuffers for them.
Lasts 365+ Days - No Chemicals - 100% Activated Bamboo Charcoal - Fragrance-Free Deodorizer, Natural Auto Odor Eliminator, Air Purifier, Neutralizer, Absorb Smoke Smell
Cool Stocking Fillers
Sometimes you have to think out of the box when it comes to items to put into stockings. We've came up with a few ideas that I think will definitely be a hit with your loved ones.
If you are looking for the original Sudoku, then this is it!
The Sudoku fan in your life will love this 2023 page-a-day calendar. They will be able to do a new puzzle each day of the week and the answers are on the reverse side of each page.
Photo Credit: medagel.com
If you have a runner or walker in your family, then this is something they need in their stocking! These patches are even great for those who spend a lot of time on their feet. I have used these myself due to power walking and being on the treadmill; they work fantastic!
Photo Credit: medagel.com
If you have any parents on your gift list, then these Fever Cool Patches will make a great stocking stuffer for them. They not only work for littles when they have fever, but they will work with adults too.
Photo Credit: medagel.com
If you have a migraine sufferer on your gift list, then these will be a nice addition to their stocking. These migraine relief patches provide cooling relief for migraine sufferers. If you've had a migraine, then you know that a cool compress always feels great. These patches can be worn on the forehead and the back of your neck. And they are portable and don't need refrigeration so you can take them on the go.
This 2023 A Year of Good Beer Desk Calendar by Workman is a must for the beer lover in your life.
This calendar has beer quizzes, tips for the proper glassware, plus how to read a beer label and so much more!
Photo Credit: alleviatetherapy.com
Alleviate brings you a system for managing plantar fasciitis, but it is useful to anyone who asks a lot of their feet!
The arch massager that sits on the floor and allows the user to give themselves a sports grade foot massage with the exact amount of pressure needed in the perfect spot to break up tension and painful scar tissue.
Even for users like myself who do not have plantar fasciitis, the arch massager feels great, will help align muscles and tendons, and allow the foot and lower leg muscles to relax back into a natural posture. And believe me that this feels great after being on your feet all day!
Want to save 15% off? Use TAKE15 during checkout!
Photo Credit: tubbytodd.com
If your family loves using body care basics that use clean ingredients, then this is a brand you must check out.
They have a complete line of body care items for everyone in your family! Their signature products are things such as Sweet Cheeks Diaper Paste, Bubble Bath, and Hair + Body Wash.
Ideas for Filling Kids Stockings
Of course, for kids, filling their stockings is a bit easier than it is for adults. You can add all kinds of fun little things plus candy, and they will love it. Here are a few fun ideas that they are sure to love.
If you are going to be having a little Elf visit your home, why not also add an Elf Advent calendar? This may not fit into the kids' stockings, but it will give them something to look forward to each day.
Photo Credit: smilesongs.com
These Smile Songs stickers don't just look fun. They sing! Just scan the cute QR code on the art to hear a song that amplifies their good feels.
Created in Colorado by designer/songwriter Sharon Glassman, these unique stickers will bring lots of holiday smiles. And add lasting delight to their water bottle, computer, planner and more.
Winner of a major 2022 Best New Product Award.
Smile Songs Musical Stickers: $4 
Small Business Stocking Fillers
If you enjoy supporting small businesses then these fun gift ideas are for you!
Photo Credit: waltonwoodfarm.com
If you are looking for a unique gift for everyone on your list, then you must check out Walton Wood Farm! They have something for everyone on your list! I HIGHLY suggest their hand rescue! There are so many delicious flavors, and it feels so good on your hands! And the added bonus is it smells amazing too!
If either you or someone special in your life enjoys going out, then this NightCap Scrunchie is a great gift idea.
This patented dual-function scrunchie, which was featured on Shark Tank can cover most glasses and cups.
All you do is wear the scrunchie on your wrist and than pull the cover out of the scrunchie to cover your drink.
It also helps keep debris, particles, and bugs in the Summertime, out of your drink.
Disclaimer- NightCap cup cover can deter drink spiking in many instances. But always buy your own drink and do not leave unattended. This product does not guarantee your safety