Post contains affiliate links. Purchases made through links provide us with a small commission. As an Amazon Associate I earn from qualifying purchases. Please refer to our disclosure policy for more information.
Now that Easter is quickly approaching, do you have everything you need for the holiday? How about the delicious ham? The savory side dishes? What about the kids baskets? When you take all of the components of the first holiday of Spring, there is a lot to do! Cooking, planning egg hunts, clothing for pictures, making sure everyone's baskets are good to go.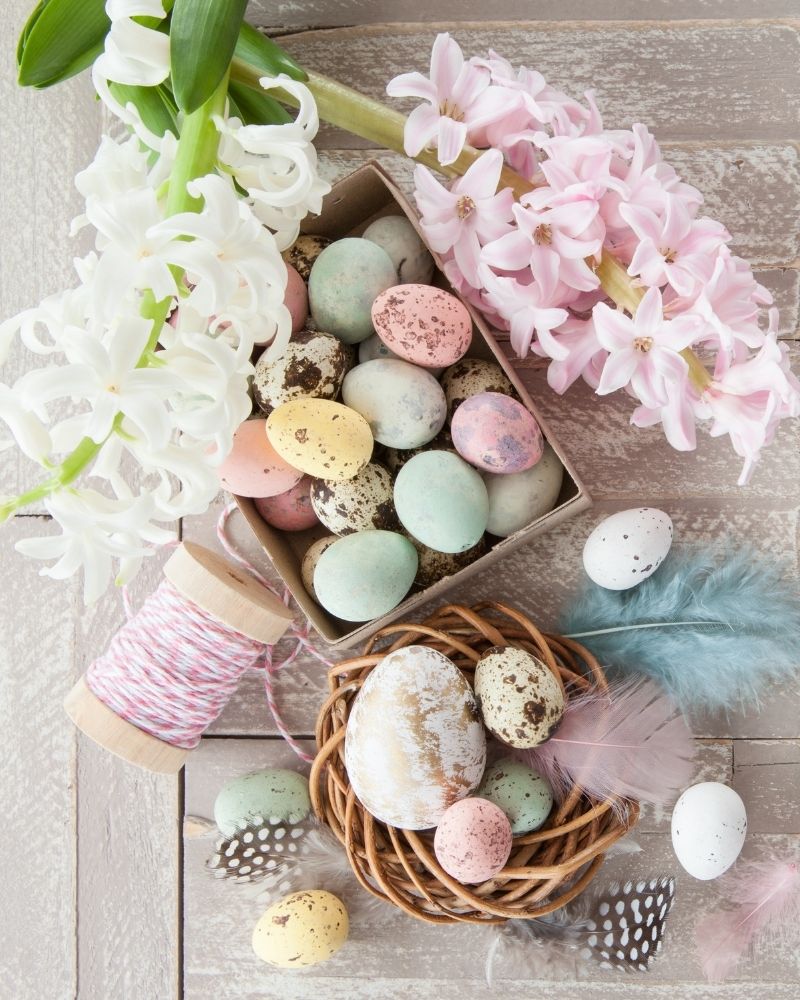 Grocery and Convenience Stores Open on Easter
We've all been there. That moment when you are scrambling around and putting the last touches on dinner when you realize you forgot something. Don't worry, it's very easy to do. Thankfully there are several stores that will be open on Easter so that you can pick up all of your last-minute items for dinner. You know, items that you need to make a crisp Sangria for brunch, make sure your local grocery store that has an alcohol beverage section will be open in case you need additional bubbly.
Now, of course if you are craving your favorite cup of joe from a shop around the corner, you will definitely want to check out the store hours before you head out.
And fortunately, there will be restaurants open on Easter if you are looking for options for dining out.
Here is a list of the stores that will be open on Easter:
Albertsons – open but check your local store for specific hours.
BJS – will open at 8 am for Senior hour and then at 9 for the public. Each store will have definitely hours for closing.
CVS – shows open but check the hours for your local store.
Dollar General: Expect store to follow their usual hours.
The Fresh Market: Opens 8 a.m. to 6 p.m.
Giant Food: Shows regular hours.
Harris Teeter: Will be open but check hours.
Kroger: Kroger's will be open but as always, contact your local store for the actual times.
Meijer: Shows open but limited hours.
Piggly Wiggly: Will be open but verify hours.
Rite-Aid – is showing regular hours.
Safeway: Stores were open last year while some had adjusted hours.
Stop & Shop: Shows regular hours.
Trader Joe's – Will be open but check your local store.
Walmart: Should be normal hours.
Wawa – Verify local stores hours but shows will be open.
Wegmans: Normal hours
Whole Foods: Shows open but check the hours.
Winn-Dixie: Verify local stores hours.
Vons: Open but limited hours.
Grocery Stores Closed on Easter
Aldi's
Big Y
Busch's Fresh Food Market
Costco
H-E-B
Publix
Sam's Club
Target – yes my fellow Target shoppers, they will be CLOSED on Easter.
Additional Stores Closed on Easter
Apple
Best Buy
Bloomingdale's
HomeGoods
Kohl's
Lowe's
Macy's
Marshalls
Nordstrom/Nordstrom Rack
TJMaxx