Post contains Amazon Affiliate links. As an Amazon Associate I earn from qualifying purchases. Please refer to our disclosure policy for more information.
During the Fall and Winter, you definitely cannot have enough Chili Recipes on hand. I think one of the reasons that chili has such a big following is because of how versatile it is. You can make it spicy, with beans, without beans, or you can make it cream-based.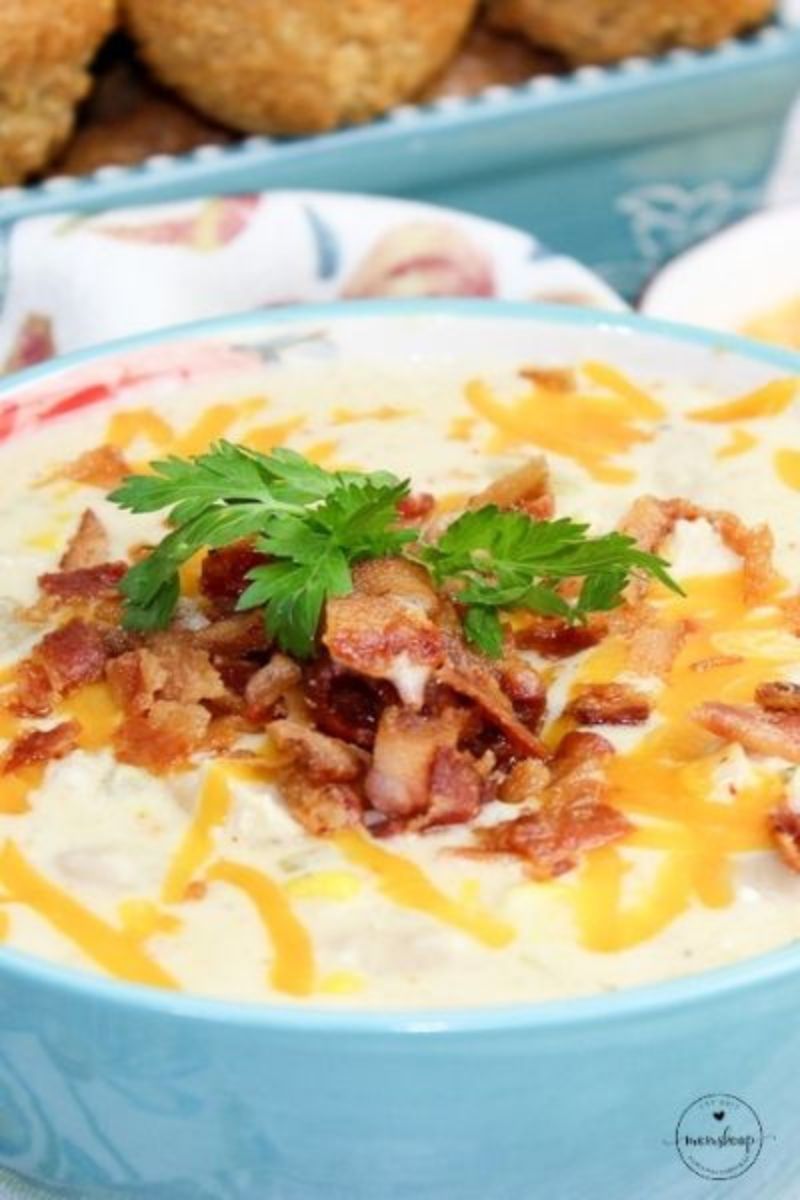 Different Chili Recipes
When you think about chili, usually all recipes start with the same ingredients. Beans, some form of beef, onions, tomatoes, and spices.
Some recipes only take 30 - 40 minutes and others will simmer all day to get just the right amount of thickness and flavor.
What Do You Top Chili With?
I think that's another reason that so many people love chili. You can top with a variety of things and your family can totally customize it the way they want it.
Some of the usual toppings are:
Shredded cheddar cheese
Onions
Sour cream
Saltine crackers
Jalapenos
Corn chips
Tortilla chips
What Goes Well with Chili for Dinner?
Grilled cheese
Peanut Butter sandwiches
Spaghetti noodles (like a Cincinnati Style Chili)
Cornbread
Bread
What are the Different Types of Chili?
I love that there is really no wrong or right way to make chili. It's all about adding in the ingredients and spices your family loves and creating a big Dutch oven full of a hearty and comforting meal.
Some of the different types of chili are:
1. Cincinnati Chili
If you have never had this chili before, you definitely need to add this chili to your bucket list. Skyline Chili, also known as Cincinnati Chili, is a sweeter chili. Normally it's flavored with chocolate, cinnamon, Worcestershire, and allspice. Plus, it's served a top of spaghetti noodles.
You can also add shredded cheese on top for a 3 way, chopped onions to make it a 4 way and add beans to make it a 5-way. You have never tried such a unique chili until you've had this Ohio favorite.
2. White Chicken Chili
White Chicken Chili is a great version of basic chili. Instead of kidney beans, you use white beans, such as Great Northern Beans. And with adding heavy whipping cream, sour cream, flour (for thickening), and chicken instead of beef, it's another delicious way to enjoy soup on a blustery day.
This type of chili is also great during the week as it's normally ready to go within 40 minutes, which makes it the perfect weeknight chili.
And if you want to make it the ultimate White Chicken Chili, just add in some cream cheese and top with bacon!
Ultimate Crack White Chicken Chili
This Ultimate Crack White Chicken Chili is sure to warm up your dinner table any night of the week! With its spicy kick and tangy creaminess, it will leave you wanting seconds (and thirds!). Check out this easy-to-follow recipe for the ultimate crack chili experience – you won't be disappointed!
Check out this recipe

White Chicken Chili Recipe
White chicken chili with spices and chilies to give it zing. Easily can be made in the slow cooker.
3. Chili Con Carne
This is simply chili with meat. You can simmer it for a long time or make a quick version. If you are looking for an Award-Winning chili recipe, consider making a chili that is hearty, made with beef broth, and can be made quickly, check out this recipe.
How to Make The Best Award Winning Firehouse Chili Recipe
Firehouse Chili is the type of Chili that is absolutely perfect for these cool Fall days!  It's comfort food at it's best!  Warm, spicy, filling, and leaves you happy!
Check out this recipe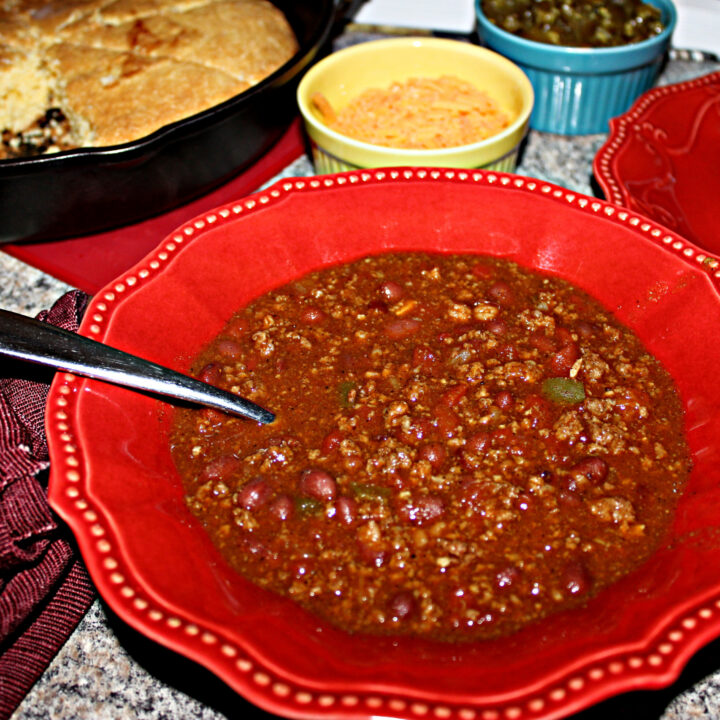 4. Kielbasa Chili
Now before you think this is just odd, let me just say, you need to try it. Using kielbasa sausage in your recipe really changes the taste profile.
If you are looking to change up your chili game, this is worth a try.
How to Make Rich and Hearty Kielbasa Chili
If you are looking for a hearty and rich Kielbasa Chili that is easy to make, full of yummy flavor, and versatile, then this is the only recipe you need! 
Check out this recipe

5. Texas Chili
If you are wanting to make a Texas based chili, then you will need to leave out the following: onions, beans, and tomatoes.
You will find chili peppers in the recipe though.
6. Chili with Beer
When you add beer into your chili recipe, you add amazing flavor to the soup. Depending on what type you use, you may taste a distinct beer flavor, however, it will leave your family asking what is that flavor. I can't place what it is. It's really that much of a difference.
The BEST Bacon Beef and Beer Chili!!
Our Bacon Beef and Beer Chili has everything that a chili fan wants in a bowl of chili. It's thick, savory, hearty, and full of goodness!
Check out this recipe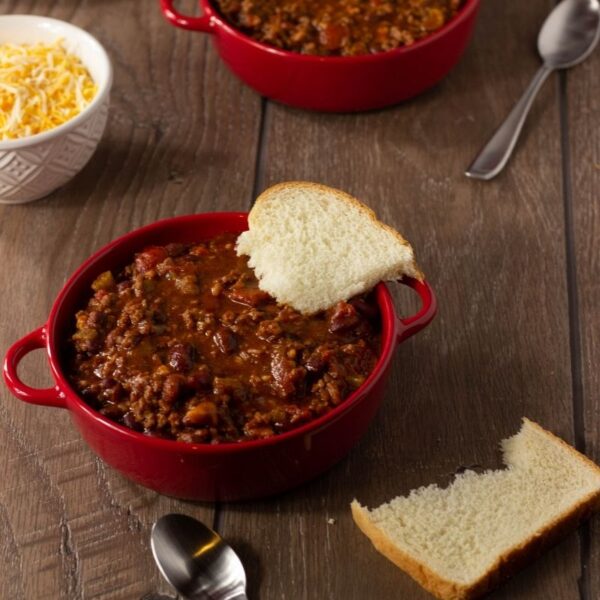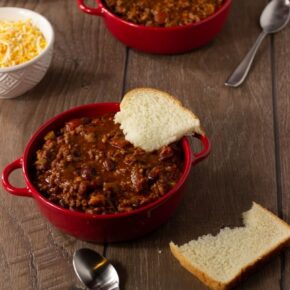 What to Do with Leftovers?
The best part about chili or any soup is that it is fantastic the next day! But if you are looking for a different way to serve up dinner, you can use the chili base to make Nachos, Coney sauces, 3- or 5-way Chili, or even Chili Mac.
How to Thicken Chili
If you like a heartier soup, then you will need to thicken the chili. Normally letting the chili slowly simmer throughout the day will help the base thicken since you are letting it cook down.
However, if you are doing a quicker recipe, then you can add cornstarch or flour to thicken it. Just make up a flour slurry and slowly incorporate it.
How to Serve It
Of course, the normal way to serve it up is ladled into a bowl, however, you can serve it in bread bowls and large tortilla shells (think Taco Salad shells).
Variations
Another reason that so many people like chili is because of all of the toppings you can use!
You can add jalapenos to top the chili.
You can use coriander and cumin together to make an outstanding chili.
Add beer to your base. Yes, beer. A good stout or lager will really bring out the flavor.
Substitute the beef. You can use turkey, sausage, chicken, or venison.
You can also add corn and peppers for a Southwestern feel.
Can You Freeze It?
Oh, my goodness yes! It freezes beautifully! You can buy containers that are freezer safe and portion out the chili. Then just thaw and reheat for a quick dinner or lunch.
Related Recipes
Are you looking for more soup recipes? Check out these recipes for more inspiration.