Post contains Amazon Affiliate links. As an Amazon Associate I earn from qualifying purchases. Please refer to our disclosure policy for more information.
Hiding gray roots in between colorings doesn't have to be hard or expensive to do! Check out our tips to save money and time!
One of the things I hate the most about getting older is keeping my gray roots covered.
I know, we are suppose to "embrace" our aging. I do agree with that thought, however, my hair, not so much.
The one time I let my hair go for a long time between colorings, I had a gentleman in a store ask me if my youngest was my granddaughter!  I'm like, "nope, she's my daughter".  He smiled and apologized.
I got home, looked in the mirror and thought, yeah, I see why he thought that. I did look older than I was with the graying hair. So off to the store I went to buy more hair coloring.
I like aging gradually and I know that eventually I will be letting my hair go gray all over. For now, since I'm a few years from 50, I choose to have my color colored.
One of my favorite things just for me that I do is have my hair professionally colored. I used to do it myself, but late last year I started treating myself. While I love the luxury, I don't exact love the cost.
If I went as they suggest, every four weeks, I would be broke!  Depending on what I have done it's anywhere from $75 to $150.  I can't afford that so I dry to stretch it out 8 to 10 weeks.  
If you have ever tried letting your hair, go that long between colorings, then you know what happens. This is what happens. Ugh.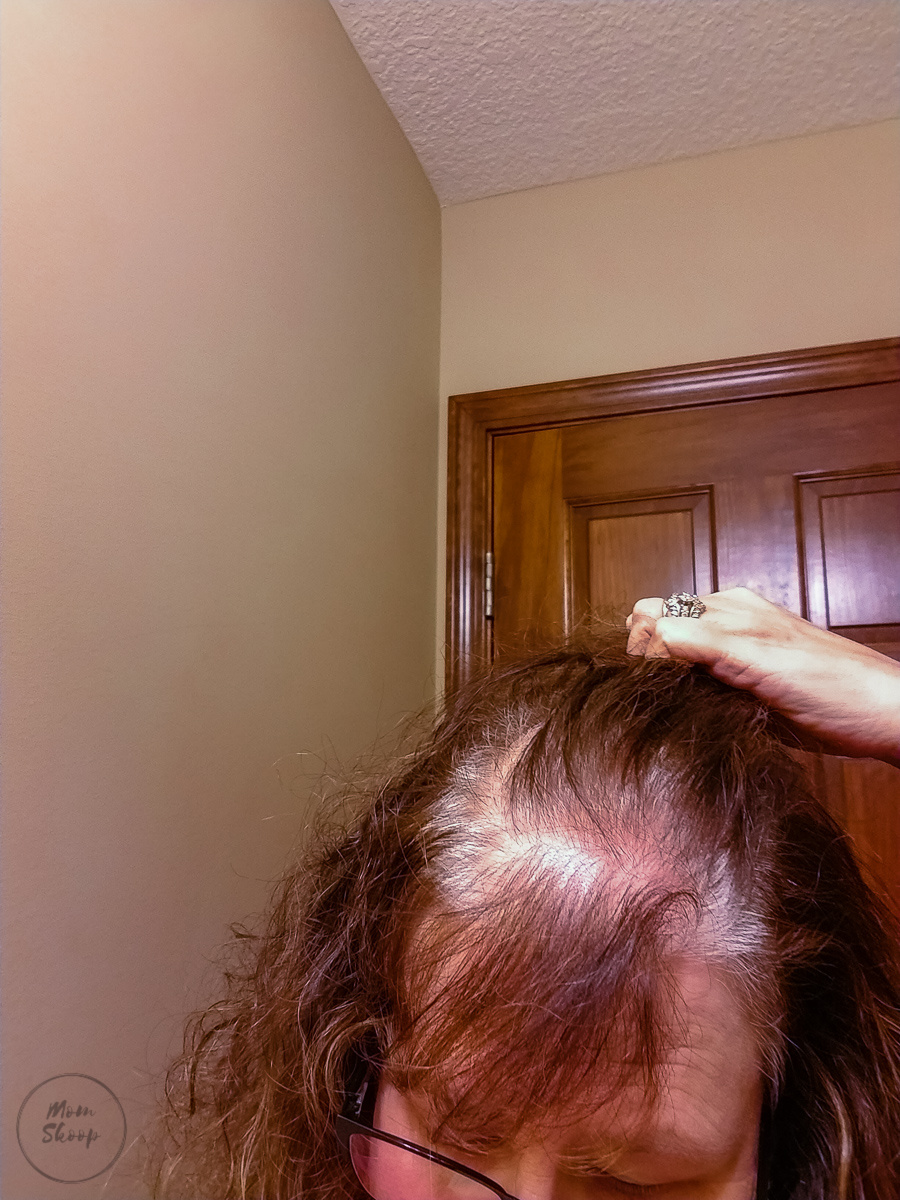 The roots look BAD but the rest of my hair still has great color on it.
In my attempt to find the best way to cover my gray hair roots, I have tried A LOT of different root concealer products before. The last one I tried I had to literally use the hair dryer after I put it on so it would dry! If I didn't, I couldn't brush my hair, touch it, or wear a hat because the product would come off in my hands or in my hat.
One gray root concealer product I tried actually wore off as the day went on! It didn't even last a full day!
Some of you may be blessed with hair that doesn't gray until much later in life. I was not so blessed genetically. I starting graying in my mid 30s. That is definitely way earlier then most, however, it may be more genetically involved then I thought as one my cousins went ALL gray when he was in his early 20s. I kid you not. He looks like a 70 yr old man from the back. So yes, it could be worse.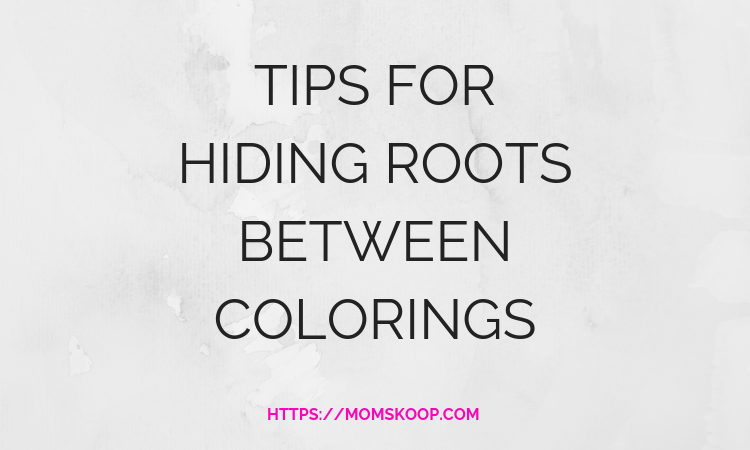 Use a Temporary Root Concealer Spray
This is really the easiest and fastest way to cover those fabulous gray roots! The Temporary Root Concealer Spray, by EVERPRO is lightweight, dries quickly and covers your gray roots fast!
Throw on a Hat
I have done this more then once to hide my roots! When you wear a hat, like I did to the store today, no one knows that you have roots that are growing out and turning that lovely shade of gray!
Wear your Hair in a Bun
Depending where your gray roots are coming through at, this would be an option as well. I can't wear a decent bun since as I've gotten older, I have been blessed with the genetic thinning hair gene my Dad's family has.
Wear a Stylish Headband
If your gray roots are coming in at the top of your head, use a headband to pull your other strands on the top of your head.
Change your Hair Part
I have also done this before.  I seem to gray first on my left side so I flip my hair to part on my right side. Problem temporary solved. 
These are truly genius!  The Root Touch-Up Quick Stick is small so you can take it with you for a quick touch-up of not only your hair BUT eyebrows!  Yes, I said eyebrows! 
Now let's talk about this temporary root concealer by EVERPRO. See the results for yourself.
What do you think? It literally took seconds to put on and just a couple of minutes to dry.  I am definitely a fan!  
Gray Away Temporary Root Concealer Spray and Root Touch-Up Quick Stick are available at Walmart, ULTA Beauty, and CVS Pharmacy. Oh and did I mention that Gray Away is on the ibotta app!  You can even SAVE MONEY when you buy it at Walmart! 
This was a sponsored post in May 2019 by EVERPRObeauty
This post was sponsored by Gray Away as part of an Influencer Activation and all opinions expressed in my post are my own.