It's time for another free font roundup! The biggest question I get after posting a roundup is 'Are these available for commercial use'? The best way to determine that is to check the usage license listed with each font on the linked website. But, this month I'm going to make it a little easier and share 18 Free Commercial Use Creative Fonts.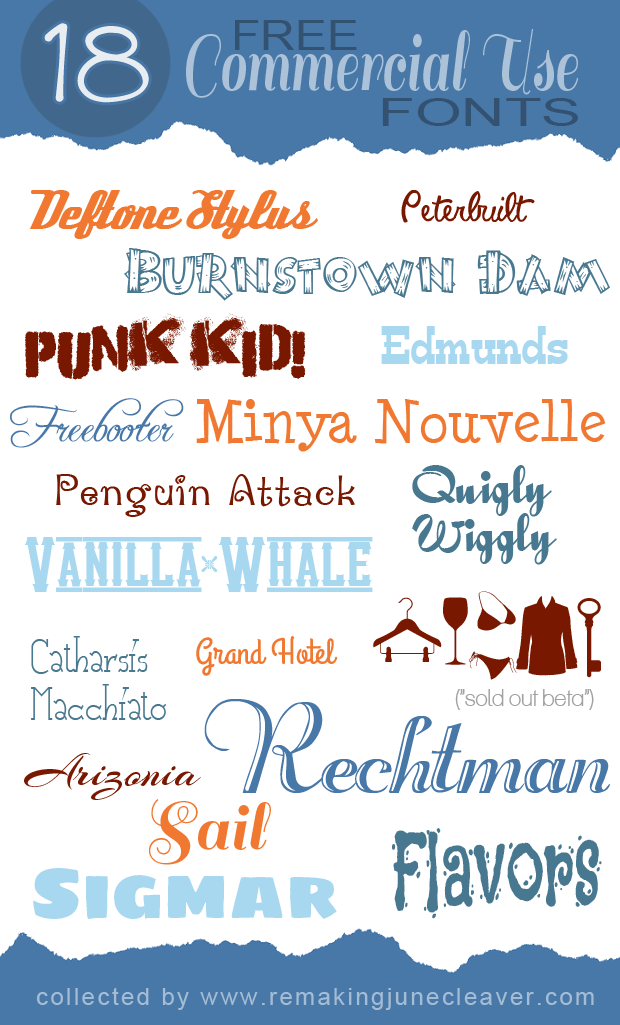 At the time of this posting all fonts were listed (as linked below on originating site) as Freeware or SIL Open Font License or otherwise available for free, commercial use. Readers are responsible for checking that the usage license has not changed at the time of their download. 
To Use These Fonts: Click the link below that matches the font name you'd like to use. On the opening window select 'download'. Open/unzip the font zipfile. Click the font file (listed as otf or ttf). Click 'install' button at the top of the preview window. The font should now be installed on your computer and available for use.