A Halloween Scavenger Hunt is a great way to put a fun spin on Halloween! This free printable will work for all age groups.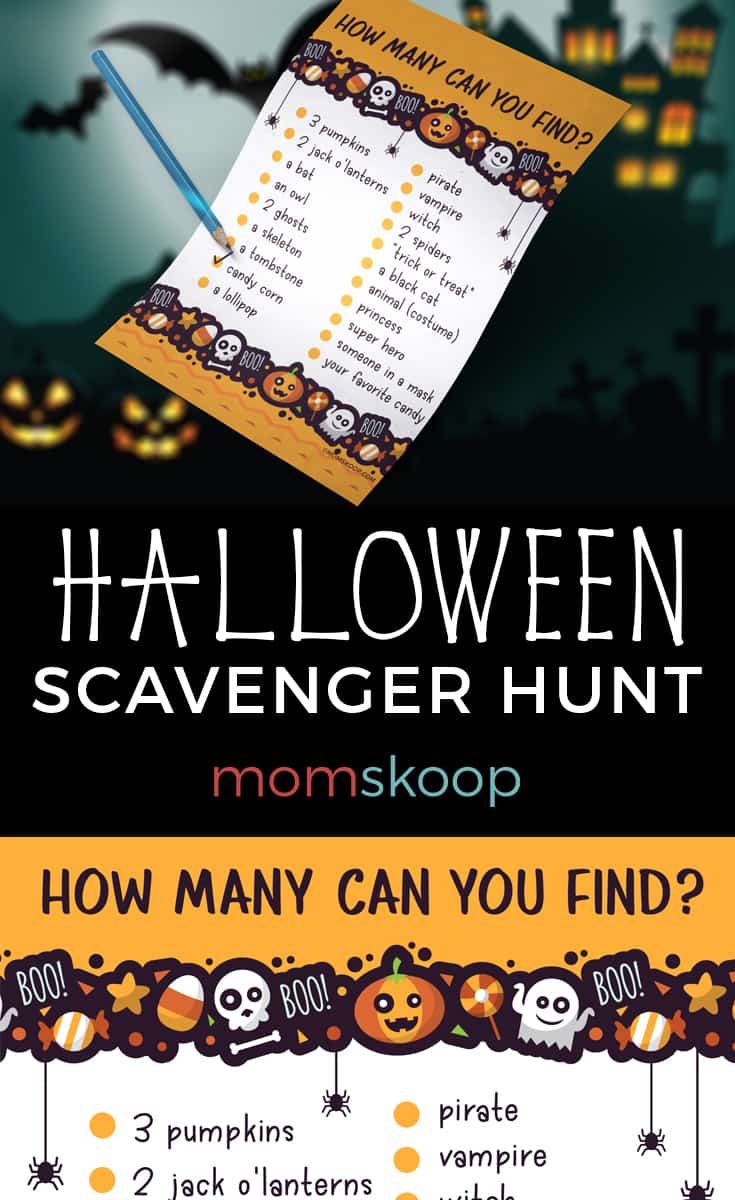 Children can keep their eyes open as they trick or treat – watching for all manner of Halloween characters and items. Older kids will enjoy spotting specific costumes, while smaller candy hunters will have no problem finding classic Halloween items like pumpkins and skeletons.
This is also a great "trick" for parents – keep it hidden away until you start to hear the usual complaints of "Are we done yet?" or "I just want to stop and go eat my candy!" Pull this Halloween Scavenger Hunt Printable out and turn the trip back home into a game. Maybe make it a competition: "The first person to finish their list gets to have candy for breakfast!" Ok….maybe not that. ha! But there are plenty of ways to incorporate this into your night.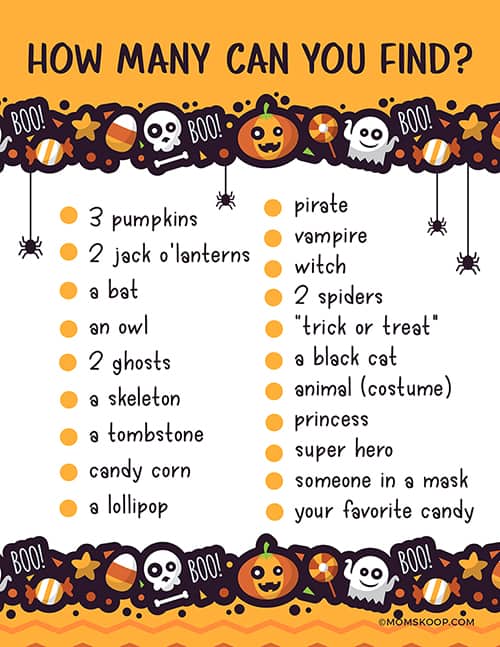 MomSkoop prints with HP printers and products – many available online: HP Website & Amazon