Post contains Amazon Affiliate links. As an Amazon Associate I earn from qualifying purchases. Please refer to our disclosure policy for more information.
Coming up with Heart Shaped Box Gift Ideas for Valentine's Day doesn't have to be stressful. It only takes a little bit of thought and inspiration to come up with fun heart shaped box ideas for Valentine's!
Heart Shaped Box Gift Ideas
Valentine's Day is a very special day that allows people to honor their love and friendships. One way to observe this wonderful day is by giving a themed gift, and what better theme than hearts?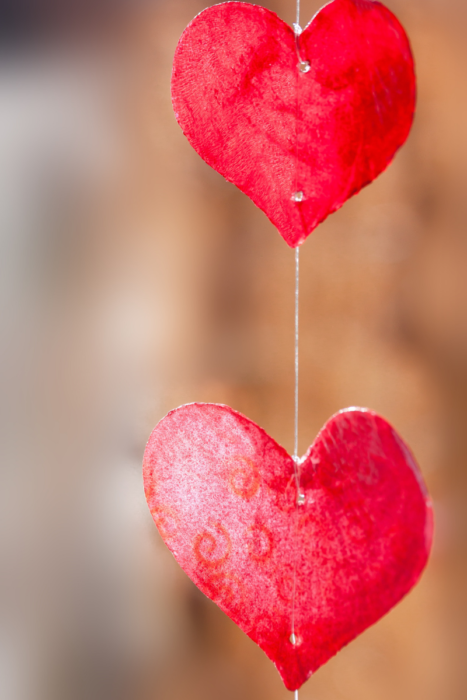 The heart has been associated with Valentine's Day and love in general for many years and is available in a wide variety of gifts. Here are some fun and unique ideas for heart boxes.
Edible treats
The top of many people's list for Valentine's gifts are of the edible variety. Assorted chocolates are a nice choice and many companies sell them in heart shaped boxes. Another way to go is to make something homemade and use heart shaped cookie cutters (cookies, pancakes, French toast, etc.). One example of yummy treats that you can make with a heart shaped cookie cutter are Rice Krispie Heart Treats! They are easy plus super delish!
Another fun twist on a heart shaped box gift is a Chocolate Heart Candy Box! These are so simple to make PLUS they can eat the box too!
You can even get creative with a breakfast theme and make heart shaped biscuits, pancakes and toast. You can look around and find a heart-shaped coffee mug and plates! There are always little accents you can add like heart shaped placemats, napkins decorated with hearts and of course, a heart shaped flower vase (for the rose).
Photos
Take a cherished photo or take a new one, and put it in a heart-shaped photo frame. Another option that takes a little time and effort, but can yield a very sweet gift for your loved one: a photo collage hung on the wall in the shape of a heart.
Photos are precious moments caught on film that can be cherished for many years, why not display some of those moments in a heart collage? You could choose photos of their childhood, your relationship, or even the latest vacation. You can even add a special banner or little sign in the middle of the heart with a poem, song lyrics or a loving message on it.
Jewelry
This gift can range from fun and quirky earrings and bracelets to fine diamond rings and pendants. Jewelry is something that can last a lifetime and even be passed on from generation to the next.
Jewelry does not have to be super expensive to have a special meaning; the silliest bracelets can mean the world to someone simply because you gave it to them. It can also help someone express their own unique style.
Gift basket
The possibilities are practically endless when you are putting a Valentine's gift basket together for someone. Note: pre-made baskets are very nice and can be very special, however creating your own is fun and allows you to really personalize it. Start with a heart shaped container and fill it with items like candy, coffee, tea, cookies or just about any items you can think of!
You could create a bath gift basket complete with scented soaps like my Pink Heart Bath Bombs, lotion and a pair of fuzzy slippers. You pick out items that are relevant to the recipient and then top off the basket with a pretty ribbon/bow.
Scented soaps
These are fun little items for the recipient's bathroom décor or to use in a relaxing bath. They come in all sorts of colors, scents and fun textures. Some have designs on them and some have words on them. These are just too cute to not at least consider when Valentine's Day rolls around. A simple online search can point you in the right direction for the perfect soap for that special someone.
Romantic bedroom
This might take a little "sneaky" planning on your part, but is so worth the effort! Send your sweetheart out for a special breakfast/lunch (recruiting a close friend or family member helps out here), and then get to work on the bedroom! Start with flower petals scattered on the bed in the shape of a heart (classic, right?), then place scented candles around the room and get the romantic music ready. You could place a Valentine stuffed animal in the middle of the bed and make a flower petal heart around it. Let your romantic side come out as you decorate the room.
Trinket/jewelry box
This is a nice gift that will give her somewhere special to keep her most cherished treasures. There are so many colors and styles to choose from, you are guaranteed to find one that will delight her. You can even choose between metal and wood boxes! Some of these precious boxes are musical; every time she opens it, she will hear the song playing and be reminded of you.
Think a little bit differently this year for Valentine's Day gifts, try coming up with a fun heart shaped gift. The heart has been a symbol of love and friendship for a long time and what better way to celebrate the day than with a bunch of hearts!
More Ideas for Valentines
Valentines Hot Chocolate Bombs
Chocolate Covered Strawberry Cupcakes