PEANUT BUTTER & BANANA CEREAL SMOOTHIE
Wouldn't it be great if we had time to prepare a grand breakfast every morning? Eggs, bacon, maybe even pancakes! Unfortunately, our mornings are typically full of events: double checking homework, sleeping through the alarm, finding a lost shoe. Luckily, you can whip up a tasty, filling Peanut Butter & Banana Cereal Smoothie that also offers nutrients and protein for those busy mornings.
Kids will love the rich flavors in this breakfast smoothie. Parents will love providing a fast morning fix packed with fruits and dairy instead of processed breakfast choices.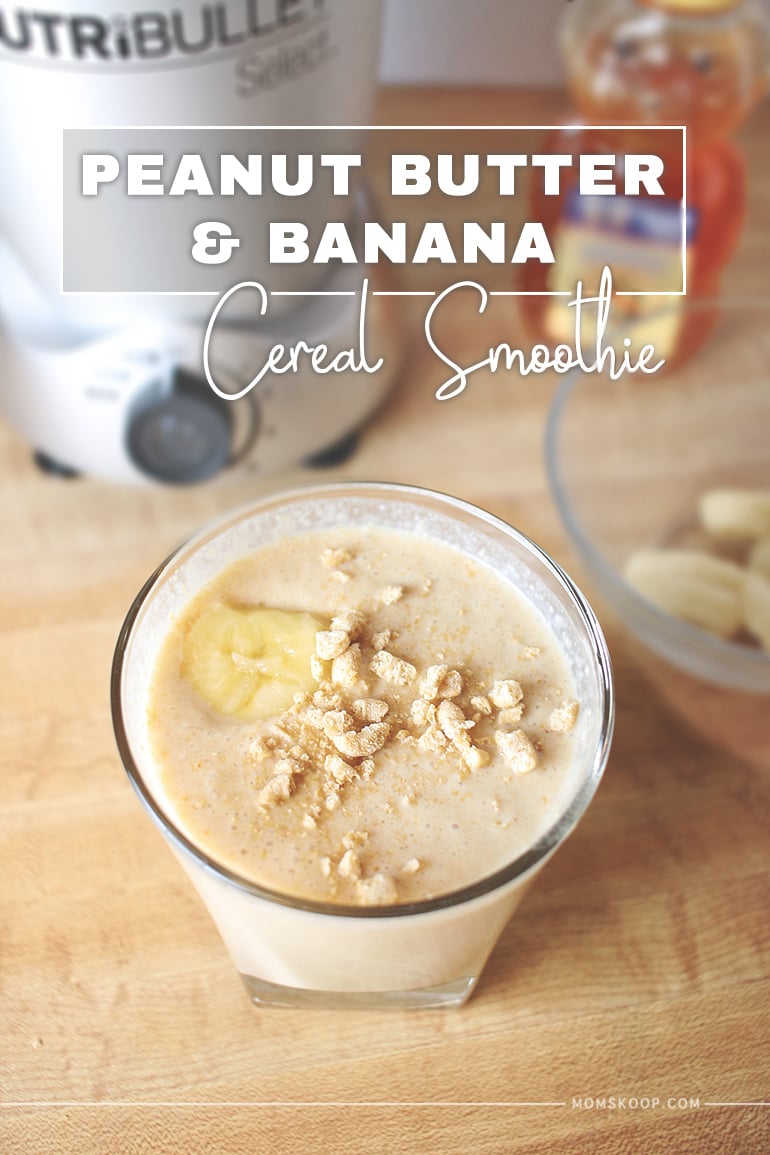 Make It Faster & Easier with NutriBullet Select – You can make these banana and peanut butter smoothies for everyone in your family in minutes thanks to the ease and speed of the NutriBullet Select. You can find More Info about this versatile preparation system (launching exclusively at Walmart stores) at the end of the post.
This breakfast smoothie recipe includes your favorite grain cereal to give it the flavor of a childhood favorite: Peanut Butter & Banana Sandwiches! For this recipe, we use Cheerios. But, you can use any of your favorites like flakes, crunch, and more.
Mom and Dad will love it too – you don't have to be a child to enjoy the fun flavor of this breakfast drink. Make your own serving in the large NutriBullet Select cup. Once complete, you can simply remove the blade and pop on the to-go cover! It fits right in your car cup holder for sipping on your way to work or running errands.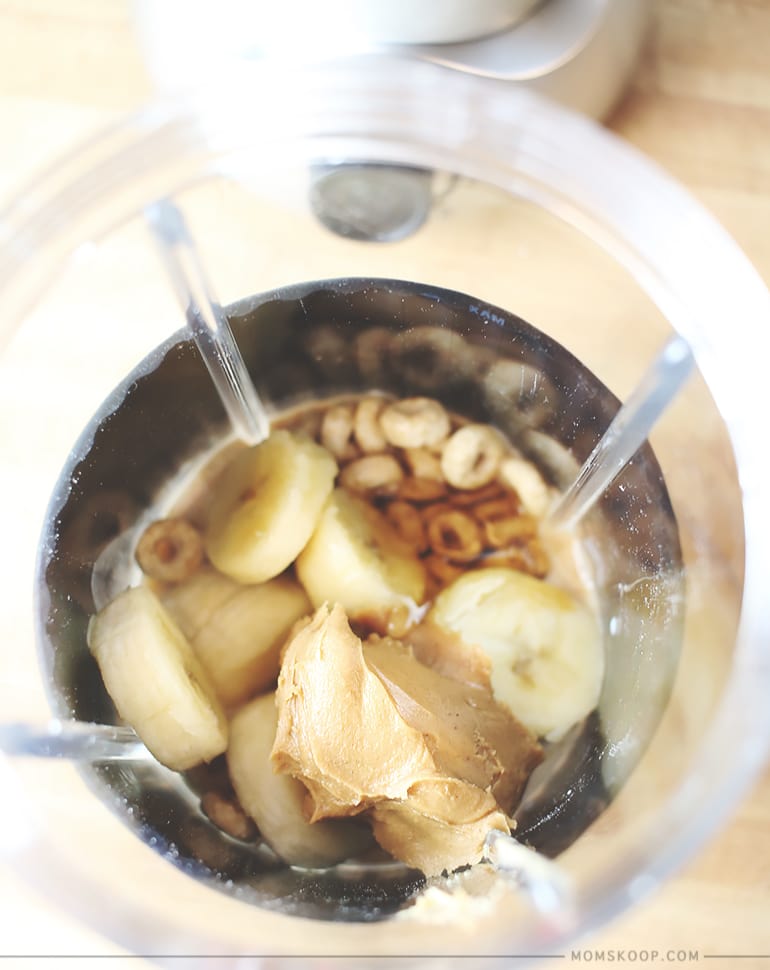 Pulse – the most control of any setting. Mince, chop, and dice easily – as little or as much as you want. Best for: Salsa and dip.
Blend – Smoothies & shakes in 60 seconds. Silky, smooth, perfect.
Crush – Spicing things up a bit with ice, frozen fruits, nuts, or other hard ingredients? This is your setting.
Variable Speeds – Select from 5 speeds to whip ingredients like cream cheese, mayo, and sauces. Start at 1 and increase as needed.
---
Peanut Butter & Banana Cereal Smoothie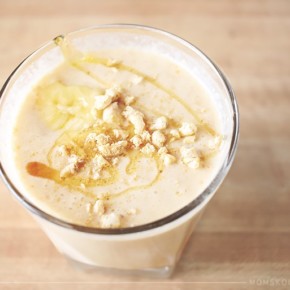 Peanut Butter and Banana Cereal Smoothie
Course:
Breakfast, Smoothie
Ingredients
1

cup

Milk

or Almond Milk

1

cup

Grain Cereal

1

Banana - sliced and frozen

1

tbsp

Peanut Butter

1/2

tsp

vanilla extract

1

tsp

honey

optional
Instructions
Pour milk into NutriBullet Select 24 oz Colossal Cup FIRST

Add remaining ingredients to Colossal cup

Combine for 60 seconds on "Blend" mode

Pour into separate chilled glasses or place cap on Colossal cup to take on the go

Optional: Garnish smoothie with crushed cereal, sliced banana, and/or honey drizzle
Tags :
featured
recipe
recipes