SPONSORED - This post was created in partnership with the brand mentioned below.
If you have a little PAW Patrol fan at home, then you definitely need to make this fun and easy Underwater Shadow Box with them so then you will be ready for the premier of PAW Patrol Aqua Pups coming to DVD on March 28, 2023!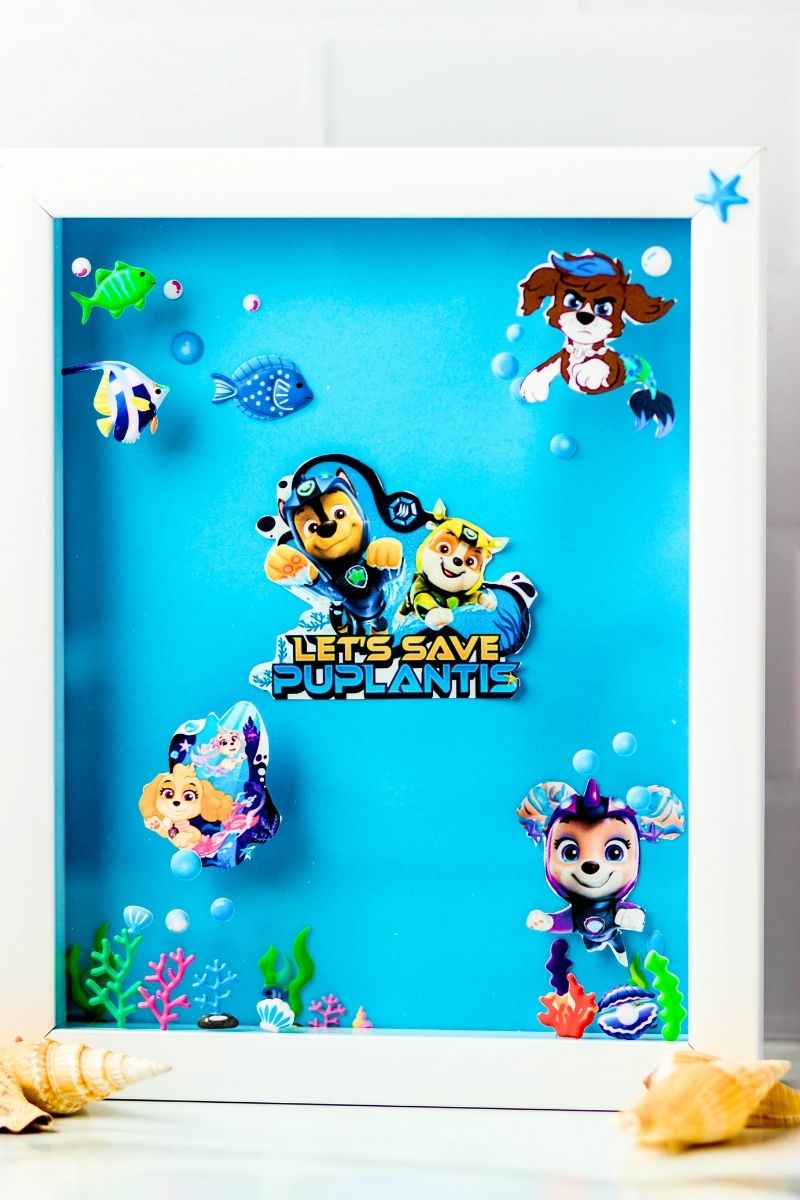 This post is sponsored by Nickelodeon
This underwater adventure is going to be so much fun! The Merpups return to the undersea world of Puplantis and meet Moby, a baddie who doesn't want the Merpups there.
But in true fashion, they are there to stop his soggy schemes.
And in this movie, you are introduced to a new team member, Cora! Coral is a Cockapoo Merpup who is a long-last cousin of Skye.
Jump to:
What the Movie is About
The heroic PAW Patrol pups join forces with the Merpups in exciting underwater adventures in the brand-new PAW Patrol DVD, PAW Patrol Aqua Pups! The PAW Patrol and the Merpups take part in a big mer-race, keep Puplantis safe, defeat the troublemaking Merpup, Moby, and so much more in this paw-tastic DVD!
When Can you Buy It?
PAW Patrol Aqua Pups will be available on DVD from Paramount Home Entertainment on March 28, 2023, for the suggested retail price of $10.99.
Episodes
AQUA PUPS: Pups Save a Floating Castle (double-length episode)   
AQUA PUPS: Pups Save a Mer-Race (double-length episode)
AQUA PUPS: Pups Save a Merdinger
AQUA PUPS: Pups Save the Whale Patroller
AQUA PUPS: Pups Save the Reef      
AQUA PUPS: Pups Stop a Giant Squid
Pups Save a Humdinger Doll
Pups Save a Sand Sculpture Contest
Ratings
PAW Patrol Aqua Pups fast facts:
Street Date: March 28, 2023,
Catalog: 191329242209 (US)
Audio: Dolby Digital English 5.1
US Rating: Not Rated
US M.S.R.P.: $10.99
How to Make the Craft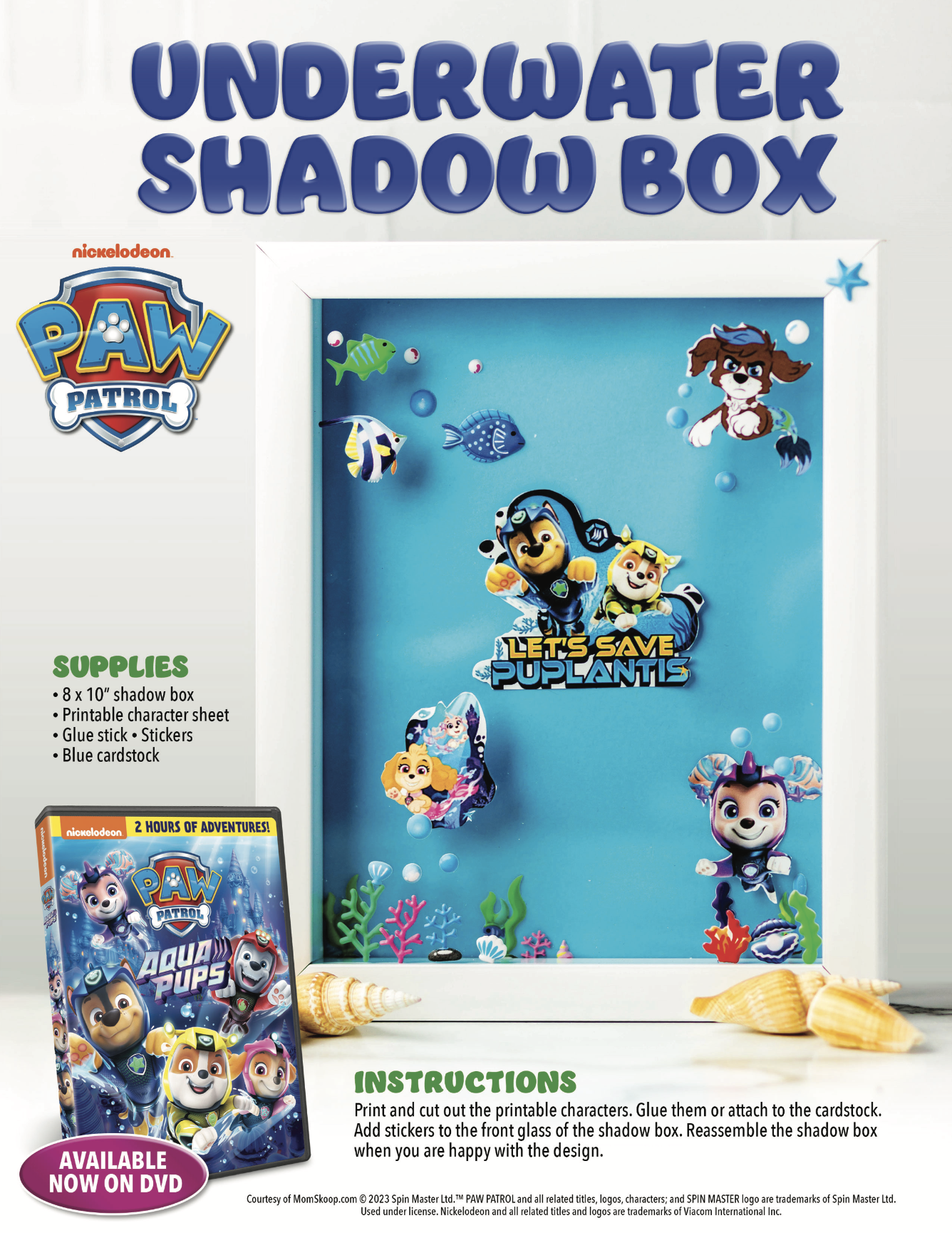 To get the printable step-by-step instructions, download them by clicking on the photo below: