Post contains Amazon affiliate links.As an Amazon Associate I earn from qualifying purchases. Please refer to our disclosure policy for more information.
Stuffed Chicken Breasts with Stuffing is an easy weeknight dinner that goes together pretty quickly. This entrée is savory and full of flavor!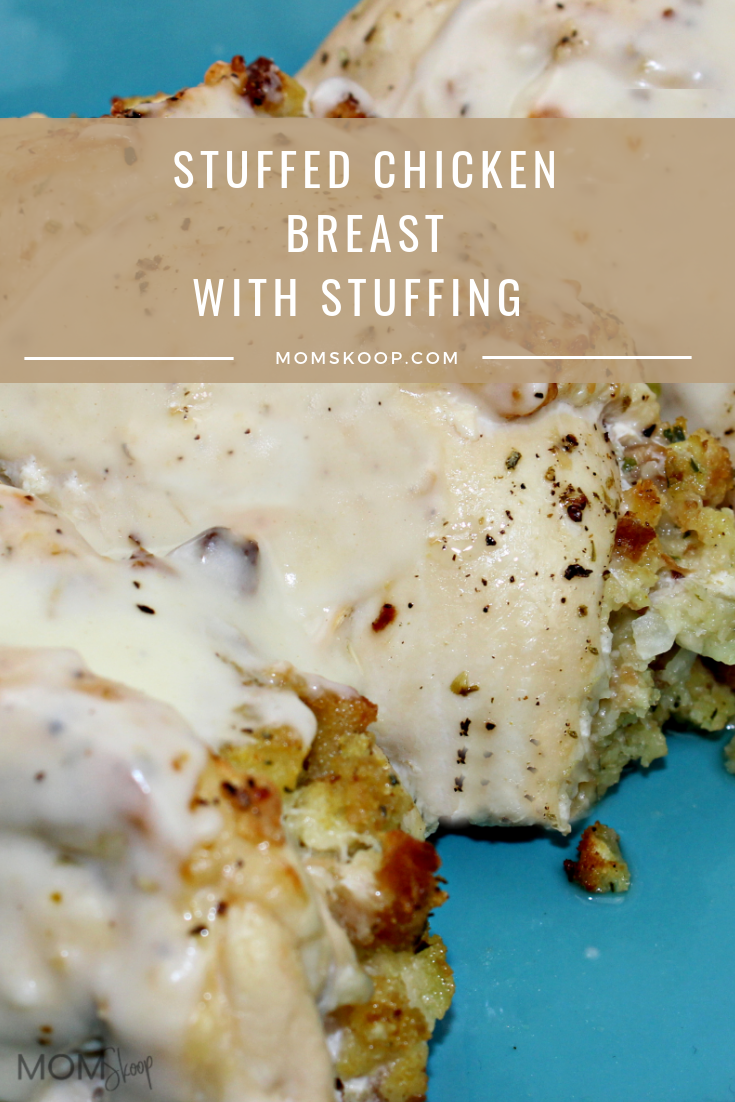 Our Stuffed Chicken Breasts with Stuffing recipe isn't dry as it's baked in chicken broth and at the end, topped with a homemade chicken gravy! It's perfection on a plate!
This Stuffed Chicken Breasts with Stuffing recipe appeared first on May 25, 2011 on Kiddies Corner Deals/Life Food Family. It's still one of our top recipes on Pinterest. We decided to update the recipe a bit as well as update our photos. You may remember this photo: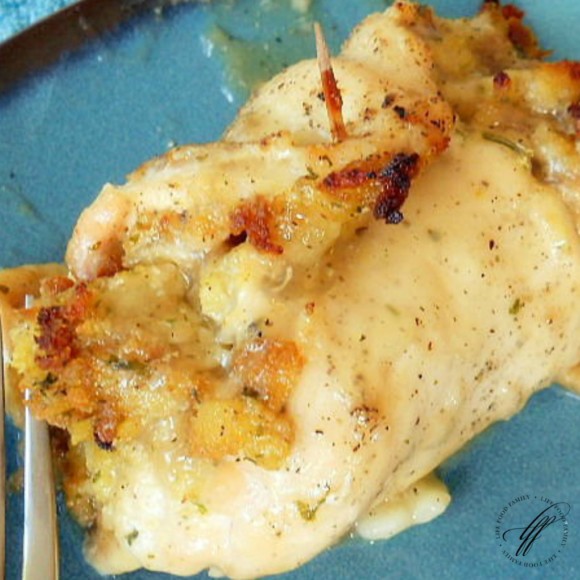 Stuffed chicken breasts with stuffing was something we never had growing up. It seems like back then, the only way my Mom or family ever served chicken was fried or my Mom would buy the frozen chicken that comes in the freezer section that was already breaded and she would put that in the oven.
It was not until a few years ago that I discovered chicken breasts and stuffing bake! They are amazing! Chicken breast can be downright dry if you cook it too long, so I love finding recipes where the chicken is flavorful and juicy! If you are looking for a boneless chicken breast stuffed with stuffing recipe that the whole family will love, this may just be the recipe!
I know chicken gets a bad rap. I mean think about how many times you've heard the saying, "it tastes like chicken" because the meat/protein has no flavor.
If you look around online and in cookbooks, there really are thousands of ways you can make scrumptious chicken recipes that your family will love that will be full of flavor!
You will find chicken recipes where you can:
Roast chicken
Bake chicken
Fry chicken
Grill chicken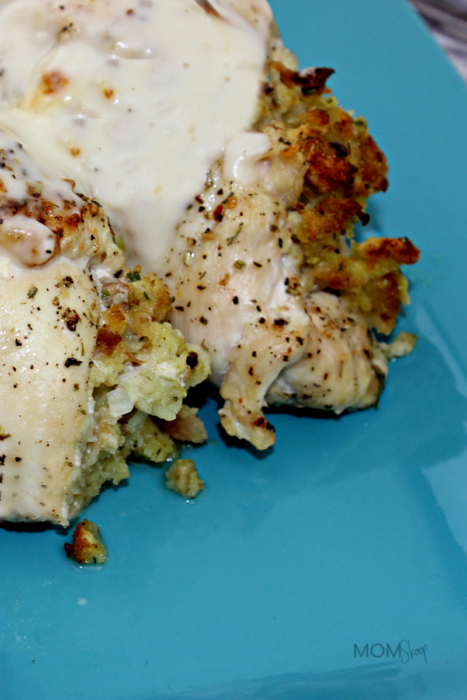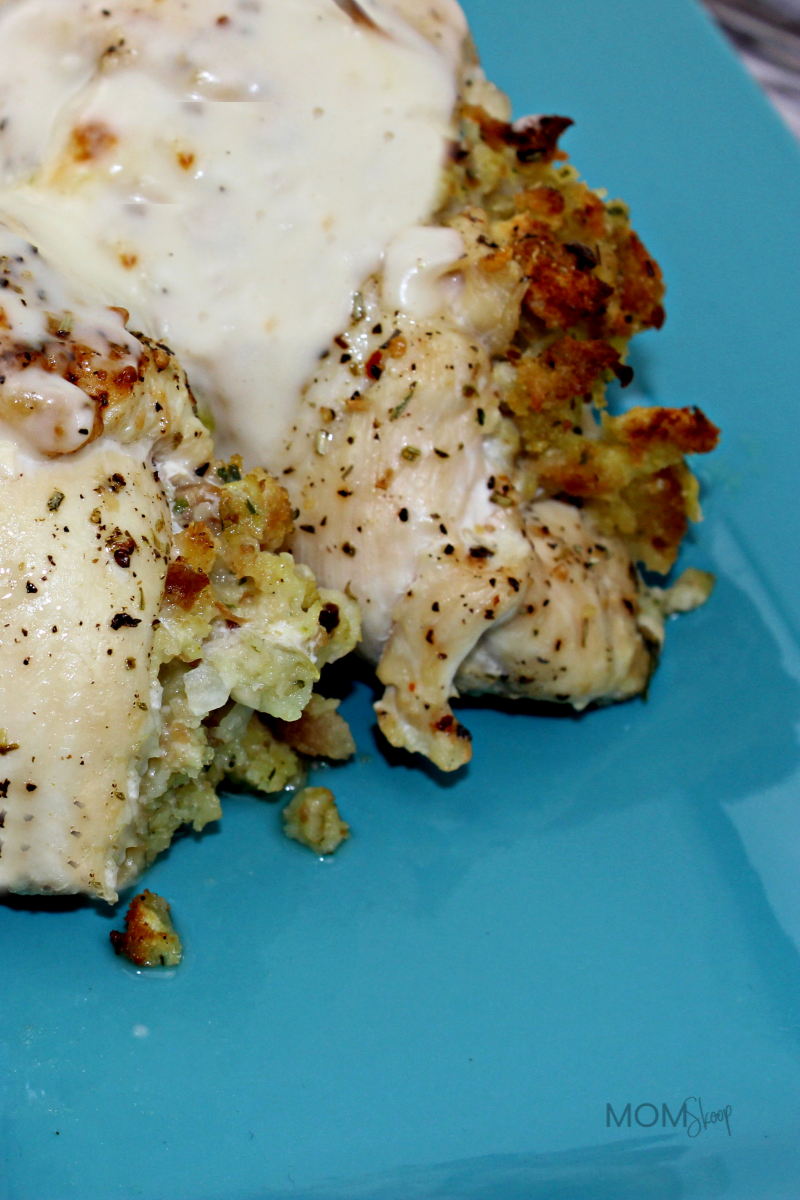 With the crazy schedules my kids and our life have, I am always looking for recipes that make simple yet yummy comfort food type of meals, will work great on weeknights, and where I can par easily with any side dish. One side dish that everyone in our family loves is my creamy mashed potatoes .
This oven baked chicken breast recipe is very budget friendly too. You will more than likely already have everything you need in your pantry. This is one of those recipes where it will not break the budget; which also makes it a win win in my book!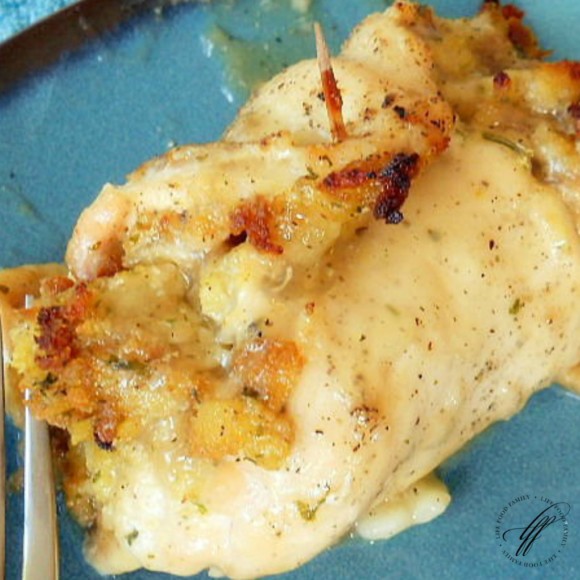 One pro tip that I love sharing with others is something that has made a world of difference at our meal times and that is new plates! Check out some of my favorites here.
Here are some questions you may have about Stuffed Chicken Breasts Baked with Stuffing:
HOW LONG DO YOU BAKE STUFFED CHICKEN BREAST?
Just 30 minutes after you get it prepped!
CAN YOU USE THIS RECIPE TO MAKE INSTANT POT STUFFED CHICKEN BREAST?
That I don't know, however, you could definitely try it! I also plan to try it. I'll update the post once I do.
HOW DO I COOK BAKED STUFFED CHICKEN BREAST WITH STUFFING IN THE OVEN?
In a large 9 x 13 pan. Once you get the rolled up chicken breasts ready to go in the pan, you will add 2 cups of chicken broth to the bottom of the pan. You do not need to cover the chicken with foil, however, you can if you prefer.