Homemade Strawberry Butter – So Simple to Make!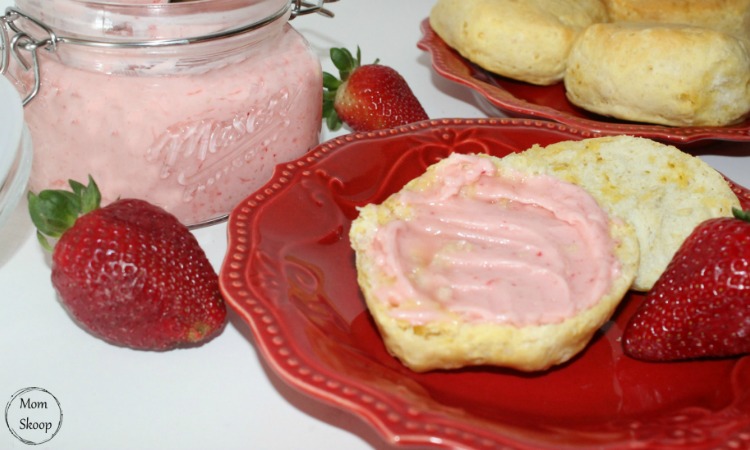 Post contains affiliate links. Purchases made through links provide us with a small commission. Please refer to our disclosure policy for more information.
When I think of the word strawberry, I think of Summer days when the fruit is readily in season in the Midwest. A few years ago, we grew strawberries in our garden. There was nothing like walking over to the garden and eating them straight off the vine. They were full of flavor, juicy, sweet, and perfectly ripe.
When you think about a strawberry, it really is a versatile fruit that can be enjoyed year-round. Strawberries are a fabulous treat straight from the vine or the store container. You can indulge on them in soups, salads, entrees, and let's not forget on/in desserts! You can also make strawberry jams, jellies as well as freeze them. I like to think of them as a perfect little fruit!
Have you ever enjoyed a strawberry with butter before? How about strawberry butter? No? Well then, it is time to give your taste buds a fabulous treat! If you like butter and you like strawberries, it is time you try the two together!
Strawberry butter is a very indulgent treat! Top your croissants, biscuits, or bread with this lovely concoction and you will understand why it's indulgent.
The strawberry butter recipe is very easy to make. All you need is fresh strawberries, unsalted butter, and powdered sugar. That is it.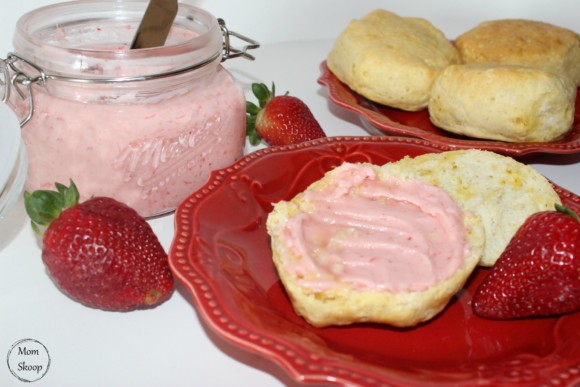 If you have enjoyed this lovely concoction before but thought it was too difficult to make yourself and wondered "how do you make strawberry butter?" I have a very easy strawberry butter recipe that I think you will absolutely love!
Oh and if you enjoy cooking and/or baking with strawberries like I do, then you really must invest in a strawberry huller!  I bought one last Summer and it is AMAZING!  It literally takes seconds to hull berries now!  If you don't have one, head over to Amazon to check them out!  You won't regret buying one! You will say "where has this been all of my life!"
Here is our Homemade Strawberry Butter Recipe:
Ingredients:
1 cup butter, softened
3/4 cup powdered sugar
6 large strawberries, hulled and diced
Supplies:
Directions:
Hull, wash, dry, and diced your strawberries.
Add the strawberries into your mixing bowl (or into your food processor) and puree them to the consistency that you want.  My youngest doesn't like chunks in her food so I pureed ours more then what you may want yours. Pour the puree into a bowl.  Then add the butter into the mixing bowl and whip it to the consistency that you want to achieve.  Slowly add in the powdered sugar.  Then add in the strawberries.  Mix it together.
Spoon the mixture into a glass mason jar or other container.
Serve with biscuits, croissants or enjoy it with a spoon…not that I did that or anything.
If you are looking for other delicious recipes using strawberries, check out mouth-watering recipes:
Homemade Mini Strawberry Donuts
Easy Strawberry Icebox Pie with Pretzel Pie Crust
Make sure you pin this now so you'll have it for later!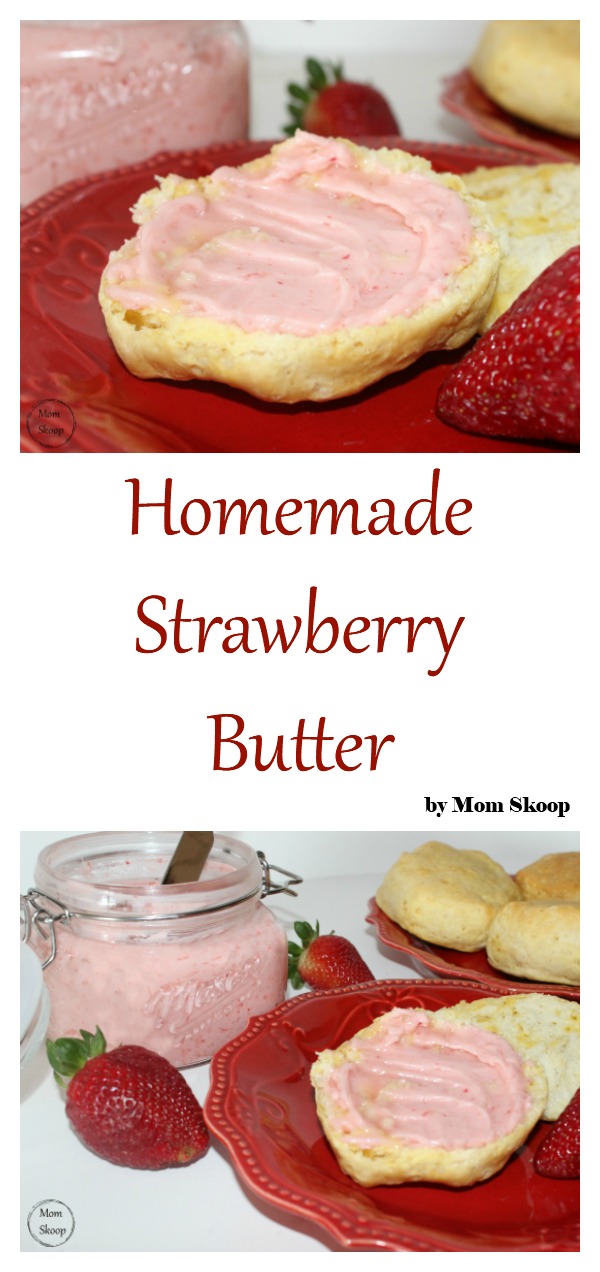 Tags :
Butter
recipe
strawberry
Strawberry Butter