Post contains affiliate links. Purchases made through links provide us with a small commission. As an Amazon Associate I earn from qualifying purchases. Please refer to our disclosure policy for more information.
Sometimes the best recipes out there are the basic Old Fashioned Country Recipes. These vintage recipes are the classic dishes that you may have had either at Grandma's house or at home growing up.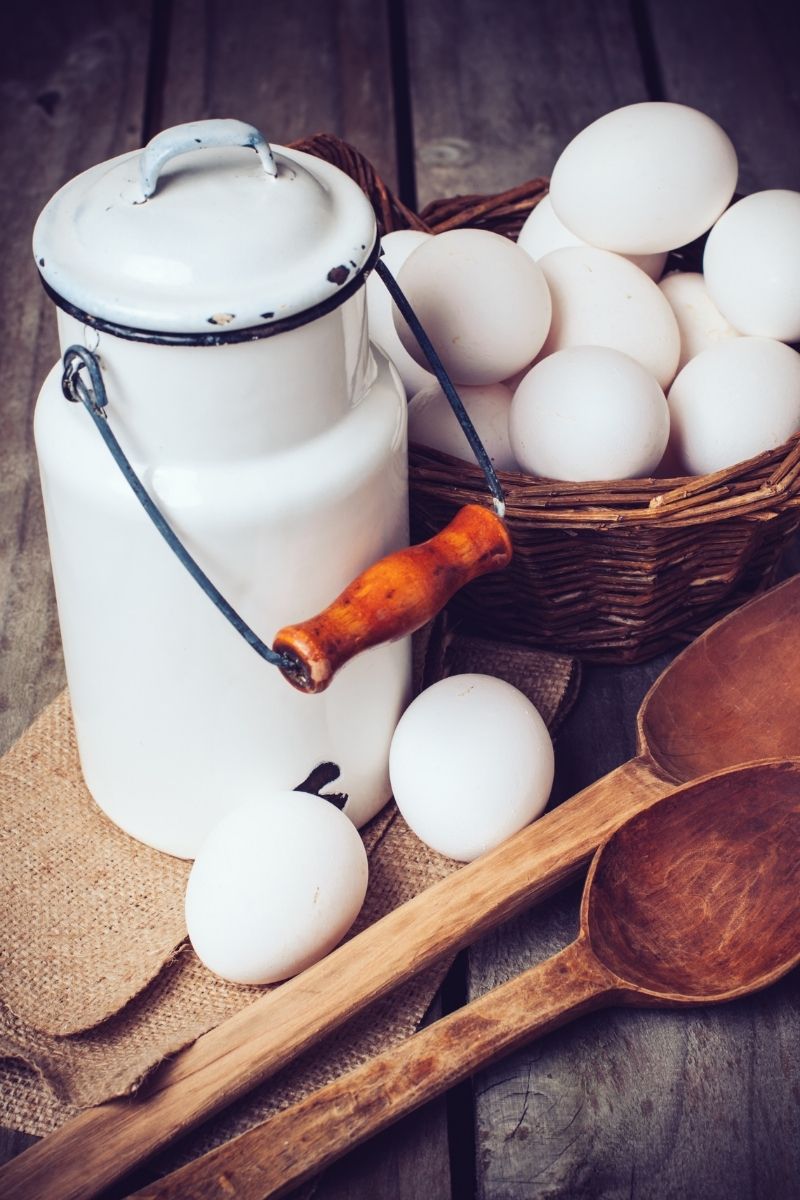 How to Make Old Fashioned Country Recipes at Home
Even though over time some of the ingredients may have had to be adapted, these dishes are still family favorites today.
When you think back to your childhood, what are some of your favorites? Tuna Noodle Casserole? Spaghetti? Goulash? Hamburger SOS? Homemade Mac and Cheese?
I don't know about you, but there is just something about making these dishes that are good for my soul. They are delicious warm bowls of comfort. Granted they may look and taste a bit different now, but they are still just as good.
Here is a list of some of the basic supplies that you will need to create some of the dishes. Don't worry though, if you have regular cookware, they will work just as well.
Cast iron cookware - if you haven't tried cooking on cast iron, I encourage you to at least buy one pan and try it. I use mine 90% of the time.
Aluminized Steel Loaf Pan - I had heard these were a must. I finally got one to try. Now that I have, I will never use glass to bake bread or meatloaf again. These are amazing.
Stand Mixer - I know these cost a bit upfront, however, once you buy one, it will probably be the only one you ever buy. I have had my Kitchen Aid now for over 15 years and it's still running strong. I had gone through several before this one.
Old Fashioned Country Dinner Recipes
Looking for some delicious dinner inspirations? These easy dinner ideas may quickly become new family favorites.
Homemade Tuna Noodle Casserole with Potato Chips
Tuna Noodle Casserole is one of those classic pasta dishes that is just comfort in a bowl. It's a dish that many of us grew up having for dinner, that's not only an easy dish to make, but it's also a hearty dish that's even better the next day for lunch. If you are looking for an easy weeknight dinner recipe, this recipe is definitely one to bookmark.
Check out this recipe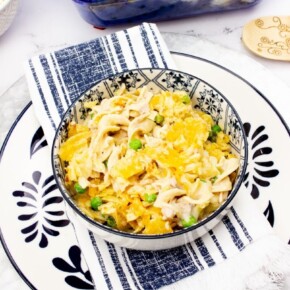 Old Country Recipes
These are the type of recipes that are rib sticking good. They are also great for any time of the day and recipes like the Buttermilk Biscuits, can be served with a variety of different meals.
Best Ever Sausage Gravy and Biscuits
Sausage Gravy and Biscuits is such a simple dish. Regardless of up are pro brunch, breakfast or dinner, there is really no wrong time to enjoy a hearty serving of homemade biscuits and gravy. Well maybe breakfast for dinner? I mean, let's be honest, is there a really a wrong time to enjoy a big plate full of biscuits and gravy?
Check out this recipe
Homemade Buttermilk Biscuits
There is nothing better than enjoy warm buttermilk biscuits that are full of flaky layers for breakfast. There's just something about eating homemade biscuits that makes life a little bit sweeter. Once you make our soft and Flaky Buttermilk Biscuits, you'll not only see how easy they are to make, you'll definitely want to be making them more often.
Check out this recipe
Country Pasta Dishes
One of my favorite things about pasta dishes is that there are so many different ways you can make them. Plus, they are great hot or cold and they work great for picnics, family get togethers, and potlucks.
Old Fashioned Macaroni Salad
Our Old Fashioned Macaroni Salad is easy to make and simply delicious. All Summer picnics and Barbeques require a Classic Macaroni Salad. The great thing about making pasta salad is that you can use whatever your favorite pasta is and you can switch out different ingredients to fit your family's taste.
Check out this recipe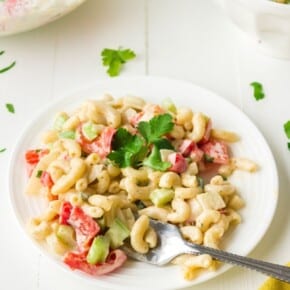 Bacon Ranch Pasta Salad Recipe
This Easy Bacon Ranch Pasta Salad with bacon, tomatoes, cheese, ranch seasoning, and cellentani pasta is easy to make, full of flavor and will be a hit at your next picnic or family get together.
Check out this recipe
Old Fashioned Desserts
And of course, you can't have a post about classic recipes without including desserts!
Pig Pickin Cake
This light and moist cake will be a hit at your Summer togethers! This old-fashioned cake recipe, which is full of mandarin oranges, pineapple, and whip cream, has been around for generations. Whether you call this a Mandarin Orange Cake, a Pig Pickin' Cake, a Pea Picking Cake, or a Pig Lickin' Cake, your family will call it delicious!
Check out this recipe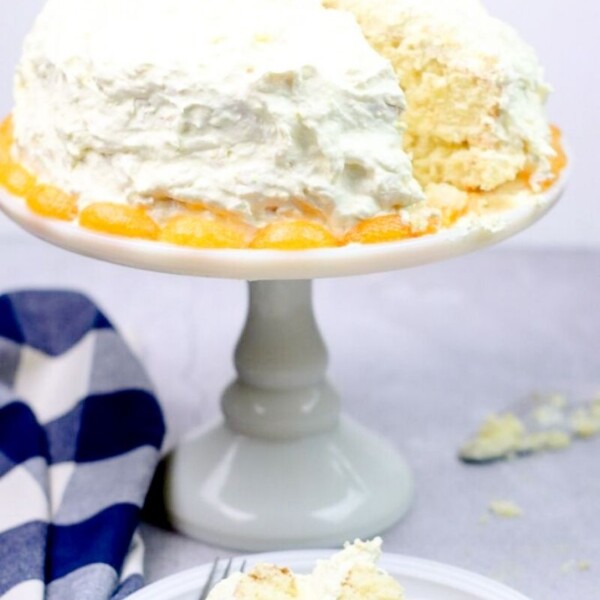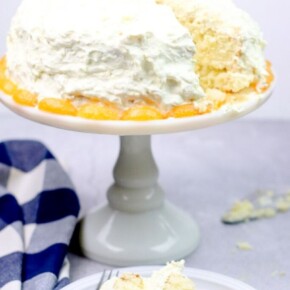 Coconut Poke Cake
If you have a coconut lover in your family then THIS is THE recipe you need to save! This Coconut Poke cake is not only topped with coconut, it also has a creamy layer of coconut cream pudding! If you are looking for a poke cake that is light, creamy, moist, and full of all of the great flavors of Summer, then this is it!
Check out this recipe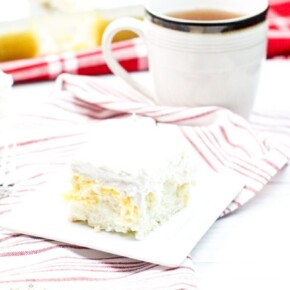 Classic Snickerdoodles
Snickerdoodles are such a classic cookie. They can be either soft or chewy, they are perfect for any holiday or time of year, and since they can be made in under 30 minutes, it's really the easiest cookie recipe out there. If you are looking for a homemade gift idea to give during the holidays, this is a great recipe to bookmark!
Check out this recipe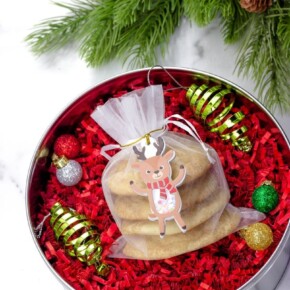 Country Treats
If you don't have much of a sweet tooth, then salty or savory snacks may be more of your thing. I think you may find a new recipe or two here you might want to try.
Instant Pot Boiled Peanuts
Craving a salty snack that will be so addictive you won't be able to stop eating it? Once you make these Boiled Peanuts, you will be wanting to make them again and again. There is just something about this salty and crunchy Southern snack that makes you crave them even more. Believe me, you will definitely be making these again!
Check out this recipe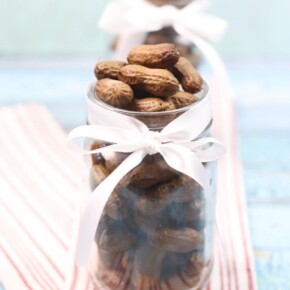 Do you have a favorite dish from your childhood that you still love to create for your family? If so, leave a note in the comments below.