Post contains affiliate links. Purchases made through links provide us with a small commission. As an Amazon Associate I earn from qualifying purchases. Please refer to our disclosure policy for more information.
Thanksgiving is almost here! Can you believe it! Soon the smell of Turkey, Ham, those savory side dishes and all of those delicious desserts will be waffling throughout your home. Whether you are planning to head to Grandma's or hosting the family at your home this year, make sure you bookmark this post so you know what stores will be open in case you run out of ingredients and need to make a last minute run to the store!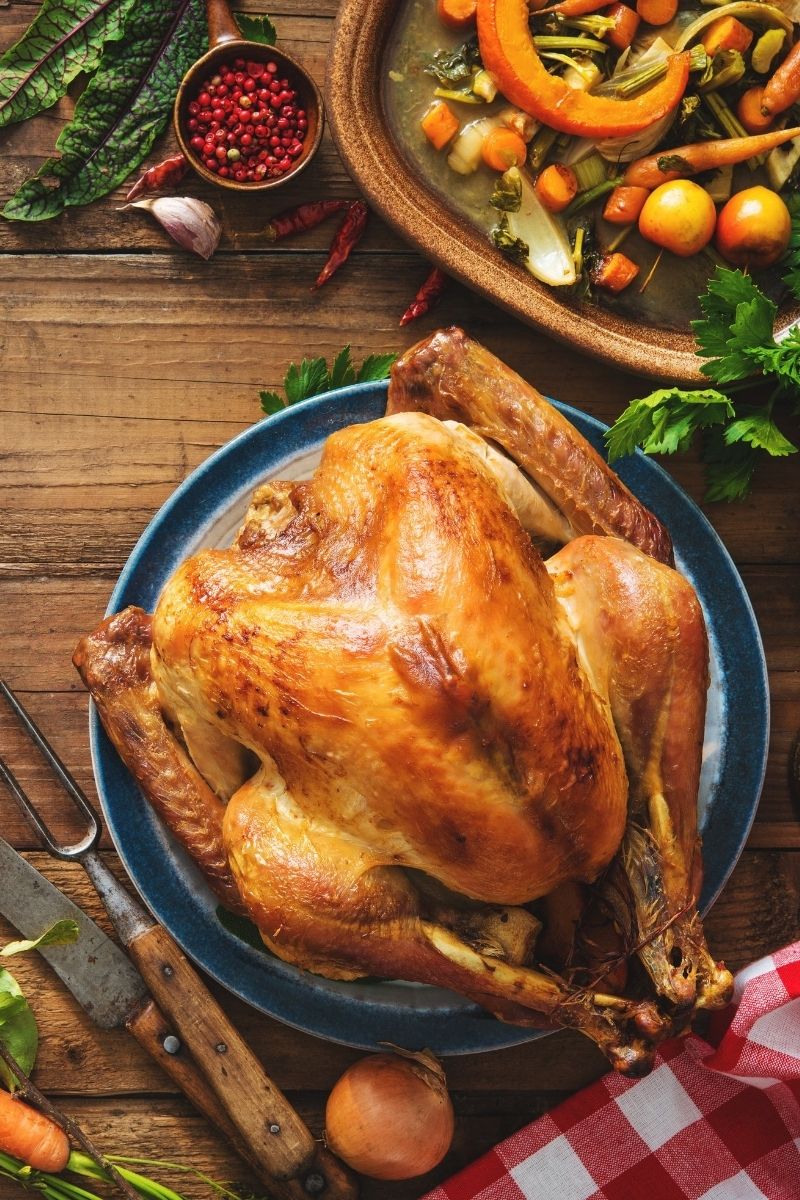 Grocery and Convenience Stores Open on Thanksgiving
ACME - but check local hours
Albertsons – open but check your local store for specific hours.
Fairway Markets - double check your local store's hours
The Fresh Market: Opens 8 a.m. to 3 p.m.
Giant - may be open
Harris Teeter: Will be open but check hours.
HEB - is showing may be open
Hy-Vee - confirm local store hours
Kroger: Some stores may be open their normal 24 hours, however, some are showing 6 am until 1 pm.
Meijer - Check your local store hours as some are open from 7 until 5 pm and then reopening on Friday.
Ralphs - 5 am until Midnight
Safeway: Stores were open last year while some had adjusted hours.
Sprouts Farmers Market - 7 am until 4 pm.
Stop & Shop: Shows regular hours.
Wegmans: Normal hours
Whole Foods: Shows open but check the hours.
Winn-Dixie: 7 am until 4 pm.
Grocery Stores that will NOT be Opened
Warehouse Stores That Will Be Closed
BJ's Wholesale
Costco
Sam's Club
Pharmacies That Will Be Open
Department Stores That Will Be Open
Bass Pro Shops
Big Lots - will be open from 7 am to 1 pm.
Cabela's - 8 am to 6 pm.
Dollar General - showing open from 7 am to 5 pm.
Family Dollar - open from 8 am until 9 pm.
Five Below - shows will be open so check local store hours.
Michaels - 6 pm to 12 am.
Old Navy
Sears - opens at 6 pm on Thanksgiving night.
Department Stores That Will be Closed
Academy Sports and Outdoors
Ashley Furniture
Barnes & Noble
Bath & Body Works
Bed, Bath, and Beyond
Belk
Best Buy
Dick's Sporting Goods
Foot Locker
Home Depot
HomeGoods
JCPenney
Kohl's
Marshalls
Nordstrom
Petco
PetSmart
R.E.I
Simon Properties
Target
TJ Maxx
Victoria's Secret
Walmart
Home Improvement Stores that will be Closed
Related Posts
Restaurants Open on Thanksgiving