Post contains Amazon Affiliate links. As an Amazon Associate I earn from qualifying purchases. Please refer to our disclosure policy for more information.
Fall Soup Recipes that are comforting, hearty, warming, and oh-so-good are a must. We've put together a tasty roundup full of Fall soup recipes that you need to make this Fall! And the best part is, there will be leftovers for the next day!
Some of my favorite soup recipes are our Ultimate Crack White Chicken Chili, our Firehouse Chili, the Rich and Hearty Kielbasa Chili, and of course the everything you need chili, which is also known as the Beer, Beef, Bean, and Bacon Chili! 
Go grab a notepad, your favorite hot beverage, and a warm snuggly blanket and look over these warm and hearty Fall soup recipes. You will want to get your stock pot out and will fill the need to start your grocery shopping list once you check these recipes out! 
Looking for a variety of soups to make in your crockpot? Check out this delicious soup roundup!
Ultimate Crack White Chicken Chili
This Ultimate Crack White Chicken Chili is sure to warm up your dinner table any night of the week! With its spicy kick and tangy creaminess, it will leave you wanting seconds (and thirds!). Check out this easy-to-follow recipe for the ultimate crack chili experience – you won't be disappointed!
Check out this recipe

Loaded Baked Potato Soup
A creamy and flavorful loaded baked potato soup recipe with bacon, cheese, onions and sour cream.
How to Make Rich and Hearty Kielbasa Chili
If you are looking for a hearty and rich Kielbasa Chili that is easy to make, full of yummy flavor, and versatile, then this is the only recipe you need! 
Check out this recipe

The BEST Bacon Beef and Beer Chili!!
Our Bacon Beef and Beer Chili has everything that a chili fan wants in a bowl of chili. It's thick, savory, hearty, and full of goodness!
Check out this recipe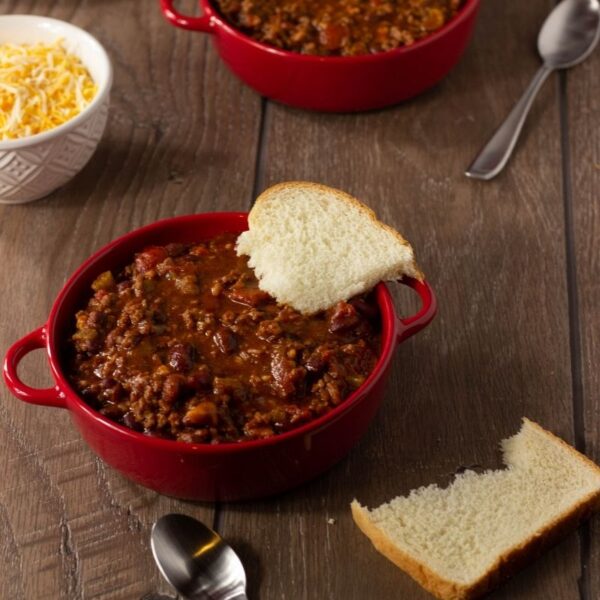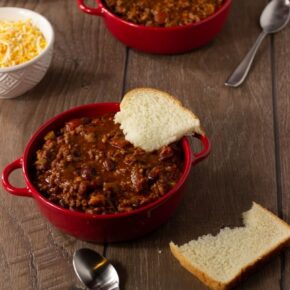 How to Make The Best Award Winning Firehouse Chili Recipe
Firehouse Chili is the type of Chili that is absolutely perfect for these cool Fall days!  It's comfort food at it's best!  Warm, spicy, filling, and leaves you happy!
Check out this recipe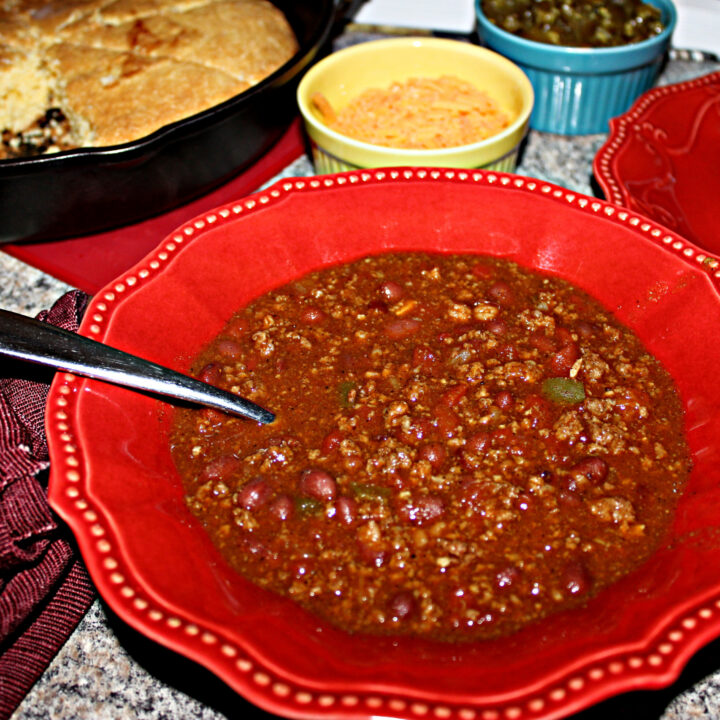 Sides to Serve with Chili
Of course, all great soup recipes need a yummy side to go with them. Make sure to check out these mouth-watering ideas!
Easy Garlic Flatbread Recipe
Our garlic flatbread recipe is an easy flatbread recipe that is full of robust garlic flavor and cheese! This is a simple recipe that goes together quickly.
Check out this recipe

Easy Cornbread Muffins
Our simple and savory cornbread muffins just aren't for the cold days of Winter. These tasty muffins are perfect any time of the year! 
Check out this recipe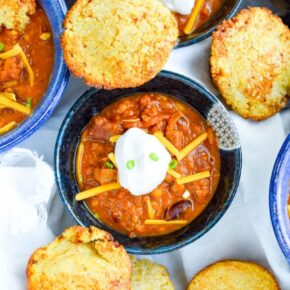 Homemade Buttermilk Biscuits
There is nothing better than enjoy warm buttermilk biscuits that are full of flaky layers for breakfast. There's just something about eating homemade biscuits that makes life a little bit sweeter. Once you make our soft and Flaky Buttermilk Biscuits, you'll not only see how easy they are to make, you'll definitely want to be making them more often.
Check out this recipe
What are some of your favorite soups to make in the Fall?