Post contains Amazon Affiliate links. As an Amazon Associate I earn from qualifying purchases. Please refer to our disclosure policy for more information.
The best part I think about muffins is that you can enjoy them anytime of the day! So whether you are looking for some that are sweet, or some that are savory, I think you will find them in our roundup of the best Muffin Recipes!
Muffins are also one of those things that work really any time of the year. If you are looking for some ideas for brunch, breakfast, hearty ones, or some to use up that ripe fruit from the garden, there are countless varieties to choose from.
Jump to:
🍳Breakfast
Cauliflower and Sweet Potato Breakfast Muffins
A healthier, tasty alternative for breakfast.
Check out this recipe

🍎Fruit
Easy Super Moist Banana Apple Muffins
Easy Super Moist Banana Apple Muffins are delicious, moist, perfect day or night and better yet, a great way to use up ripe fruit!
Check out this recipe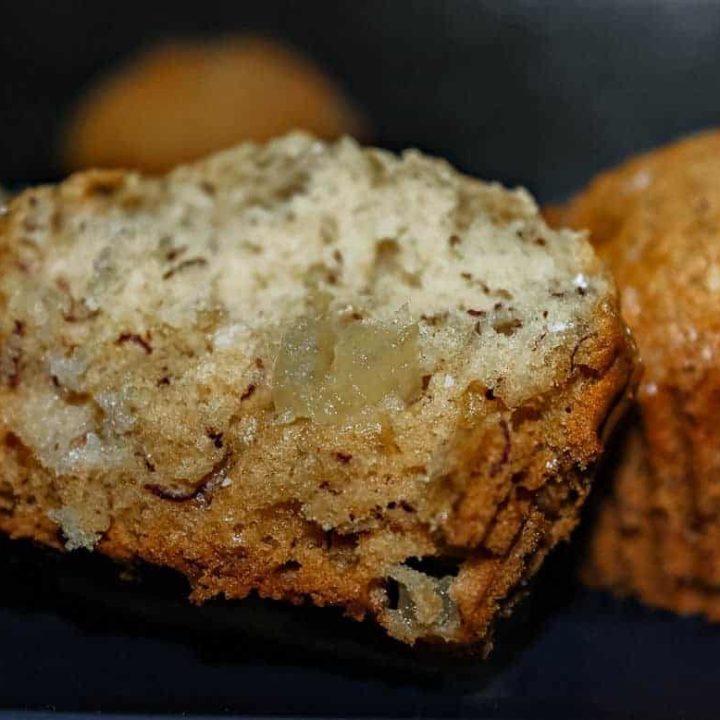 Strawberry Lemon Muffins
Strawberry Lemon Muffins with plump strawberries and tart lemon zest make these muffins ideal for brunch, breakfast, lunch, or even as a mid-afternoon snack! Strawberry muffins on their own are fabulous.  However, when you add in fresh lemon zest, it definitely takes these Strawberry and Lemon muffins to a whole new level!  These delicious muffins are not only fluffy, but they are also simply amazing!
Check out this recipe
🧁Dessert
Easy Caramel Banana Muffins with Nuts!
Caramel Banana Muffins full of bananas, pecans, cream cheese, and topped with caramel are moist, flavorful, and oh so good! 

TRIPLE CHOCOLATE MUFFINS
These easy Triple Chocolate Muffins will surround you in flavor with a delicious explosion of cocoa, chocolate syrup, and milk chocolate chips.
Check out this recipe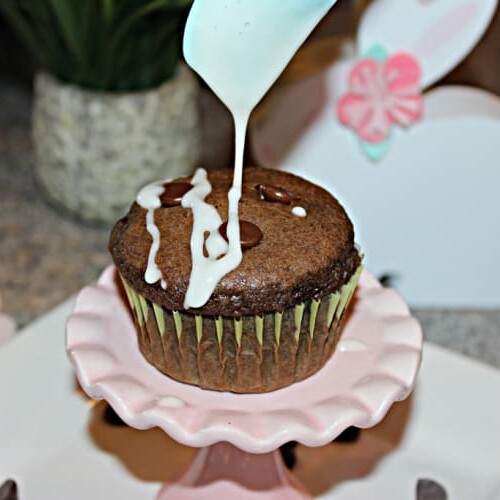 🥓Savory
Pecan Cornmeal Muffins
These Pecan Cornmeal Muffins are full of sweet flavor and satisfying crunch. These muffins combine the sweet, buttery crunch of Butter Pecan with the soft, fluffy flavor of fresh cornmeal cake. I keep calling it a dessert, but I won't tell anyone if you decide to have one for breakfast with your coffee. Delicious!
Check out this recipe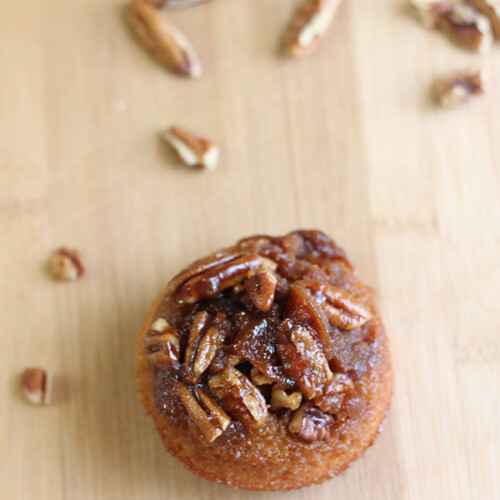 Easy Cornbread Muffins
Our simple and savory cornbread muffins just aren't for the cold days of Winter. These tasty muffins are perfect any time of the year! 
Check out this recipe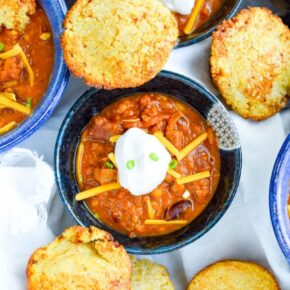 🥒Vegetable
Zucchini Banana Muffins
Zucchini and banana muffins with a surprise of cream cheese in the center. Delicious for breakfast, snack or dessert.
Check out this recipe

🔎Top Tips
One of the things I learned some time ago that the best way to get that rise on the top of your muffins is to bake at a high oven temp first (usually like 400/425) for approximately five minutes. Then lower your temp to the required oven temp and you are good to go.