Ever wondered what to do with that pound of ground beef that you have laid out for dinner? We've put together a list of Things to do with Hamburger Meat to help answer that question. Ground beef is an affordable way to create quick and comfortable dinners and appetizers.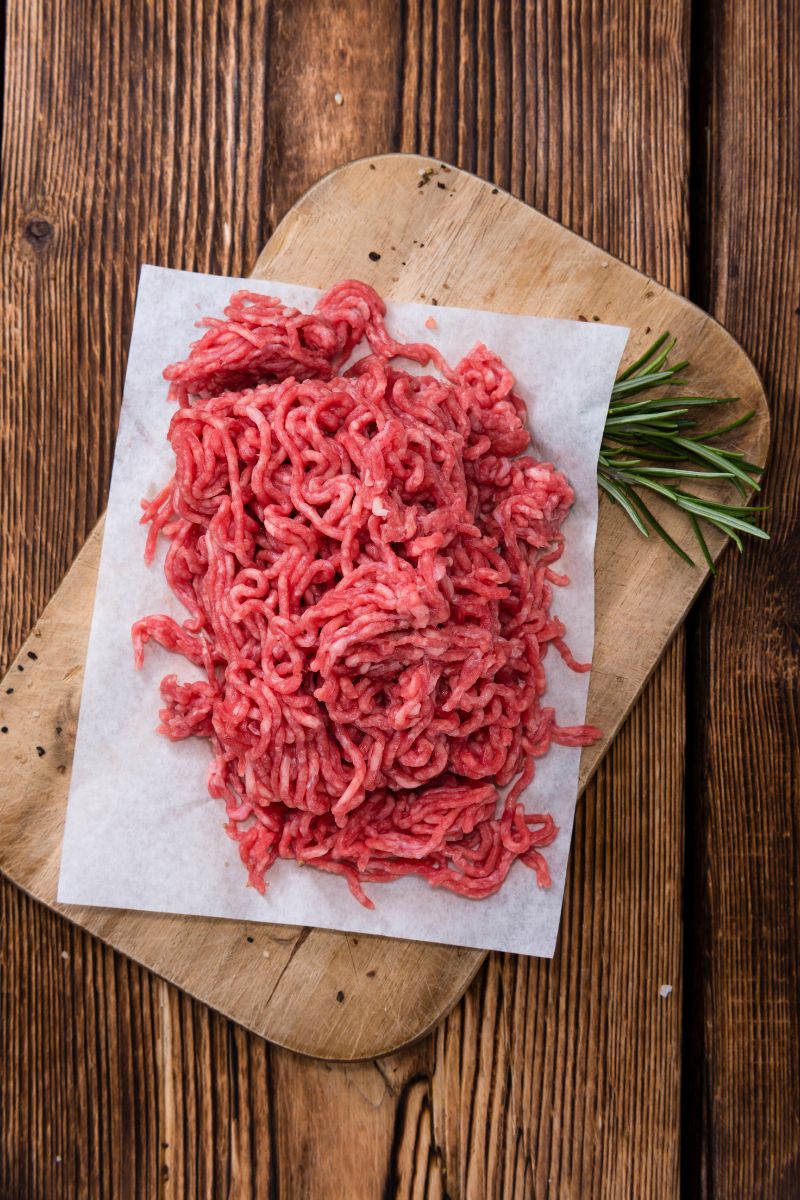 Ground beef is an affordable and tasty source of protein that can be used to create many dishes.
A staple in many households, ground beef can be used in anything from tacos and burgers to steaks and casseroles. With its nearly endless possibilities, it's no wonder why it's a favorite among both adults and children alike.
Jump to:
Appetizers
Whether you are preparing scrumptious appetizers for a party or just simply to nosh on while watching tv or your favorite sporting event, appetizers are a great way to use ground beef.
Pizza
Sure, when we think of all of the different types of pizza toppings, the popular ones such as pepperoni and sausage come to mind, but have you ever had a Ground Beef Pizza? This unique pizza uses a creamy sauce base instead of the normal red. It's easy, delicious, and versatile so you can adjust to your family's taste.
Chili Recipes
Chili is a great way to cook up ground beef. There are so many different recipes out there for chili so you can always find a new way to make it. Whether you love discovering vintage chili recipes, like this one for Cincinnati Chili, to try or you love trying new versions like our spicy and hearty Kielbasa Chili, there are definitely plenty of recipes out there for you to check out.
Dinner Recipes
Thinking up different dinner ideas each night gets to be a bit overwhelming. It's easy to fall into the same menu week after week because you know what your family's go-to favorites are and sometimes it's just easier to make the same stuff; especially since life is so chaotic at times.
That's why it's good to have easy ground beef recipes on hand for those nights when you just want to look into the pantry and fridge to come up with dinner. Check out these easy dinner ideas.
And of course, you can always whip up yummy items like:
Nachos
Swedish Meatballs
a classic Sheperd's Pie
Lasagna
Beef Stroganoff
a vintage casserole, which is an Ohio favorite, called Johnny Marzetti's Casserole
Beef Empanadas
Meatloaf
Tater Tot Casserole
Hamburger Steak
Stuffed Peppers
Stuffed Pepper Soup
Lasagna Soup
Taco Soup
Beef Goulash
Pasta Fagioli Soup
What are some of your favorite ways to use up ground beef?