Post contains Amazon Affiliate links. As an Amazon Associate I earn from qualifying purchases. Please refer to our disclosure policy for more information.
Caramel Apple Dip is a quick and easy Fall dessert that is creamy, sweet, and only uses three ingredients! It's oh so good! This creamy dip is a no-bake treat that takes minutes to prepare! Once you make it, you will be wondering how many different ways you can enjoy this dip not only during the Fall but throughout the whole year!!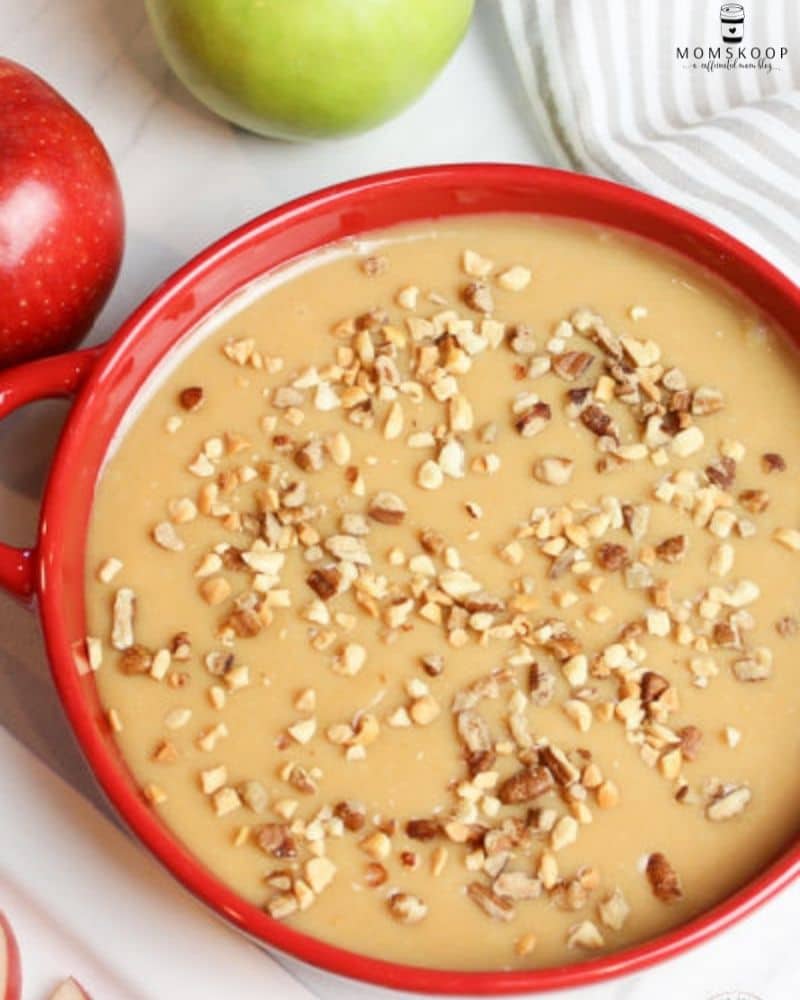 Is there any better way to get your kids to eat fruit then serving up apple slices with homemade caramel dip?
I used to buy store-bought caramel dip every Fall, however, now that I've made my own, well let's just say I will stick with homemade. You won't believe how easy this Fall dip is to make!
If you are looking for more tasty ways to use apples, I have a couple of suggestions. If you are craving an apple pie but don't want to worry about a whole pie, our mini pies are exactly what you need! Looking for a yummy way to start off the day? How about muffins that use not only apples but those ripe bananas the kids wanted but aren't eating? Looking for a fun way to enjoy apple cider? Then our recipe using apples as cups is a must!
Why You Need to Make This
You need to make this delicious recipe because it's:
Easy
Only uses a few ingredients
Delicious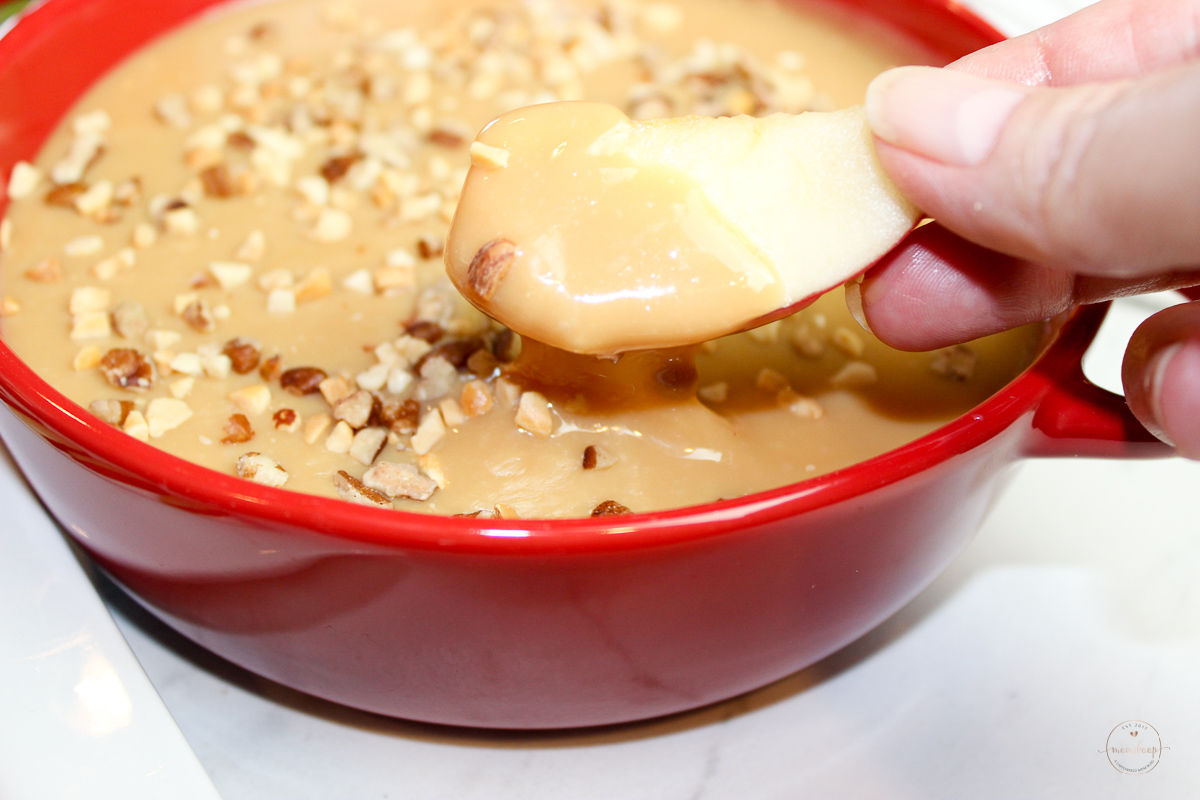 Ingredients
You will find a complete ingredient list in the printable card below, however, these are just a few suggestions for some of the ingredients.
Wrapped caramels - you can use caramel bits if you prefer. You may not get the same results.
Unsalted butter - to limit the saltiness, always use unsalted butter.
Instructions
There is just something about caramel and apples together that makes life better.
Below is a simple breakdown of the recipe with photos. To get the full recipe that you can print off, go down to the bottom of the page and you will find the list of ingredients and the full breakdown.
Step 1: In a medium saucepan, add in the unwrapped caramels, the butter, and the condensed milk.
Step 2: Turn the heat to medium low and let the mixture slowly melt. Occasionally stir so that the caramel doesn't stick to the bottom of the pan.
Step 3: Depending on how warm your stovetop gets, it will take 5 - 10 minutes until the caramels are totally melted.
Step 4: Once it's ready, pour it into a serving bowl and top with chopped nuts if you'd like.
FAQ About The Recipe
HOW DO I PREVENT MY APPLES FROM TURNING BROWN AFTER I SLICE THEM?
Once you cut the apple slices, add them into a bowl and either use a couple of teaspoons of lemon juice to the bowl and mix the apples and the juice together. You can use either fresh or concentrate. 
WHAT TYPE OF APPLES WORK THE BEST WHEN DIPPING IN CARAMEL?
We have tried both red and green. My youngest loves green apples so she prefers the tartness of them. I prefer the sweet ones so I like the red ones better. It's totally a personally choice. 
ARE APPLES AND CARAMEL A HEATLHY SNACK?
Well.....by themselves, yes apples are a healthy snack. The combination of caramel and apples together? Not so much. However, as long as it's in moderation, you can totally indulge. 
WHAT DO YOU DIP IN CARAMEL?
This caramel sauce is so good you can actually eat by the spoonful (so I've heard anyway), apples, pretzels, graham crackers, and you can even add a dollop or two to your ice cream! 
Related Apple Recipes
📖 Recipe
Easy Caramel Apple Dip
Caramel Apple Dip is a quick and easy Fall dessert that is creamy, sweet, and only uses three ingredients!
Ingredients
Individually wrapped caramels

whole bag

4

tablespoons

unsalted butter

1

8 oz.

sweetened condensed milk
Instructions
Unwrap the caramels and then add them into a medium saucepan. Then add in the unsalted butter and condensed milk.

Place the saucepan on your stovetop burner and turn the heat to medium-low. You will need to occasionally stir the mixture so that it doesn't burn to the bottom of the pan.

Once everything has melted, pour it into a serving bowl and top it with some chopped nuts then serve.
Nutrition
Serving:
1
g
Calories:
119
kcal
Carbohydrates:
15
g
Protein:
2
g
Fat:
6
g
Saturated Fat:
4
g
Polyunsaturated Fat:
2
g
Cholesterol:
19
mg
Sodium:
65
mg
Sugar:
14
g