Easy Apple recipes are key to have on hand at all times. Regardless if you are looking for a traditional apple pie, craving a scrumptious apple muffin, or are just wanting something tart, having baked apple recipe ideas bookmarked is always a must. There is really no wrong time of the year to enjoy a delicious apple dessert.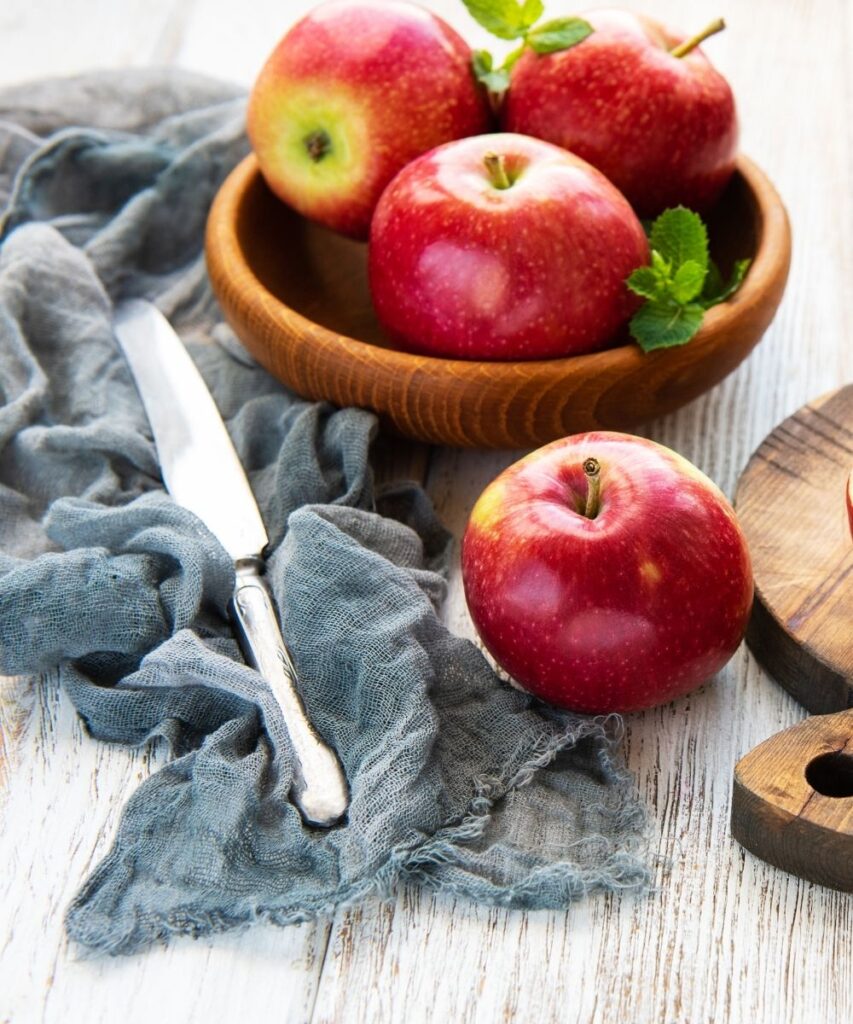 Easy Apple Desserts
I think one of my favorite things about apples is that not only can you eat them any time of the year, you can also eat them, any time of the day!
Whether you enjoy a bowl full of homemade Apple Granola for breakfast, a salad that is full of crunchy apples for lunch, or a plate that is heaped full of pork and apples that has simmered all day in a slow cooker, regardless of how you enjoy your apples throughout the day, there is nothing like ending your day with a sweet yet slightly tart apple dessert.
Can You Bake Them?
As a matter of fact, you can! Actually, they are fantastic baked! I think my favorite thing about baking them is that not only can you enjoy them fresh and warm right out of the oven, but they are also amazing when you add them to the top of vanilla ice cream! I mean, is there anything any better than vanilla ice cream topped with warm baked apples? I think not. Make sure to check out our recipe on how to make Baked Apples.
What are the Best Dessert Apples?
I think the best ones for baking are Jonagold as they don't lose their shape. However, Honeycrisp, Gala, Pink Lady, and Winesap are also very good.
Can You Use Normal Apples for Baking?
Yes and no. You can, however, you will want to lower your sugar. Normal apples work great for pies and such. But if you are wanting them to hold up, you will want an actual baking apple.
What are Gala apples good for?
While they work great for baking, they are also perfect for salads and snaking or dipping in peanut butter.
What is the Sweetest Apple?
Hands down, the Fuji apple. It's sweet, almost like honey.
Related Recipes
45 Delicious Apple Dessert Ideas
Now, ready to try some delicious apple recipes? We've complied a roundup of 45 scrumptious recipes that use apples in the list below. If you end up trying any of these recipes, come back to the post and let us know how it went!