We've put together a fantastic and delicious collection of Easter Brunch Recipes. Whether you are enjoying brunch for Easter with friends or family, I'm sure we have a new favorite recipe everyone will love. If you are pro brunch, then this collection of easy recipes is exactly what you are looking for!
What is your favorite part about brunch? The savory dishes or the sweet pastries?
I think for me, it's the combination of savory and sweet. That flavor combination seems to work so well together.
And I think about another reason I love discovering new ideas for brunch is that they work for breakfast too! I have a few different recipes that I think your family will enjoy such as my Breakfast Frittata, my White Chocolate Scones, and of course my Classic Cheese Danish.
Jump to:
Beverages
Refreshing Fruity Red Sangria
This refreshing Fruity Red Sangria is the prefect cold drink to enjoy on a hot Summer day when fresh fruit is at it's peak. Of course, there is really no bad time for a pitcher of Sangria. Once you make this simple Sangria, whether it's you make the non-alcoholic version or the alcoholic one, you will definitely want to make it again!
Check out this recipe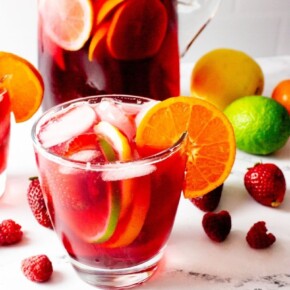 Spicy Bloody Mary Recipe
If you are looking for a new Summer cocktail to try, our Spicy Bloody Mary Recipe is one you definitely need to save! This flavorful jalapeno infused vodka cocktail is spicy yet not overpowering. This spicy cocktail also works great for brunch!
Check out this recipe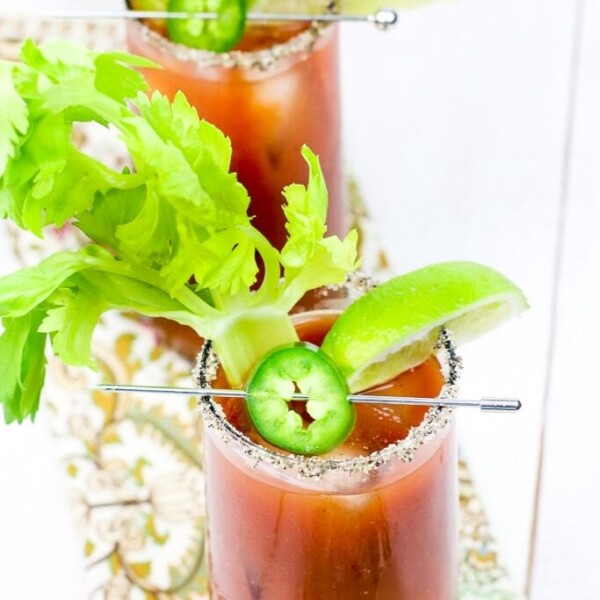 Dalgona Whipped Coffee Recipe
Dalgona Whipped Coffee is the newest trend for coffee flavored beverages! This butterscotch hued drink is taking the world by storm.
Check out this recipe

Savory
Easy Breakfast Frittata
 Our Easy Breakfast Frittata is a savory way to start your morning. Serve this frittata up with a glass of milk and your morning cravings are satisfied.
Check out this recipe

Puff Pastry Quiche Recipe
Puff Pastry Quiche is a simple and scrumptious quiche that is full of ham, cheese, eggs, and broccoli. The best trick of this recipe is the puff pastry! I don't know about you, but I adore brunch but I don't like the time it takes to make it. So this quick brunch recipe is absolutely perfect! 
Check out this recipe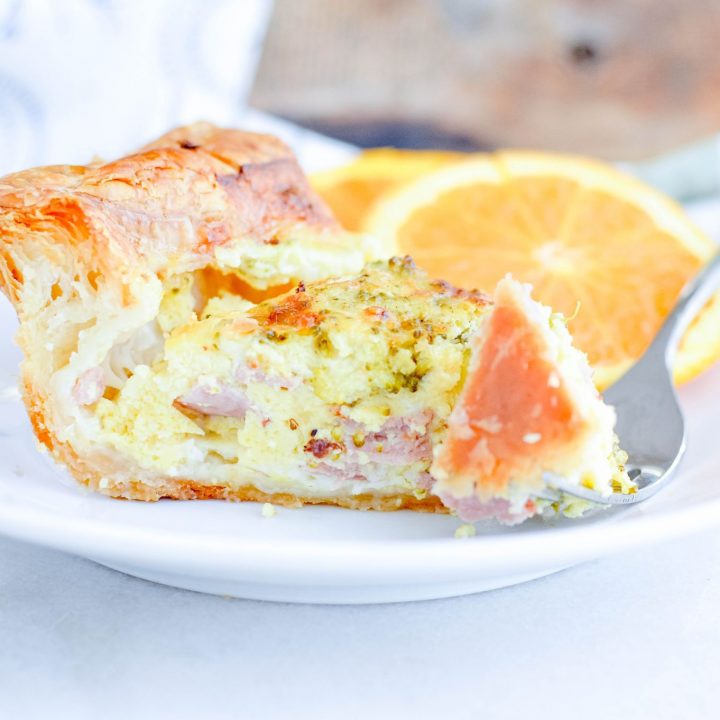 Sweet
White Chocolate Cranberry Scones
White Chocolate Cranberry Scones are perfect not only for breakfast, but for brunch, or quite honestly any time of the day. These soft and flaky breakfast baked goods are easy to make and are simply delicious. These scones are full of white chocolate chips, dried cranberry seeds, and are drizzled with a powdered sugar glaze.
Check out this recipe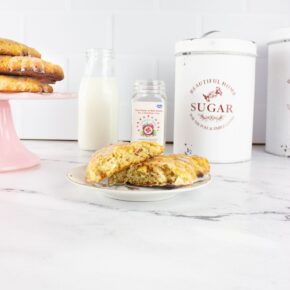 Easy Super Moist Banana Apple Muffins
Easy Super Moist Banana Apple Muffins are delicious, moist, perfect day or night and better yet, a great way to use up ripe fruit!
Check out this recipe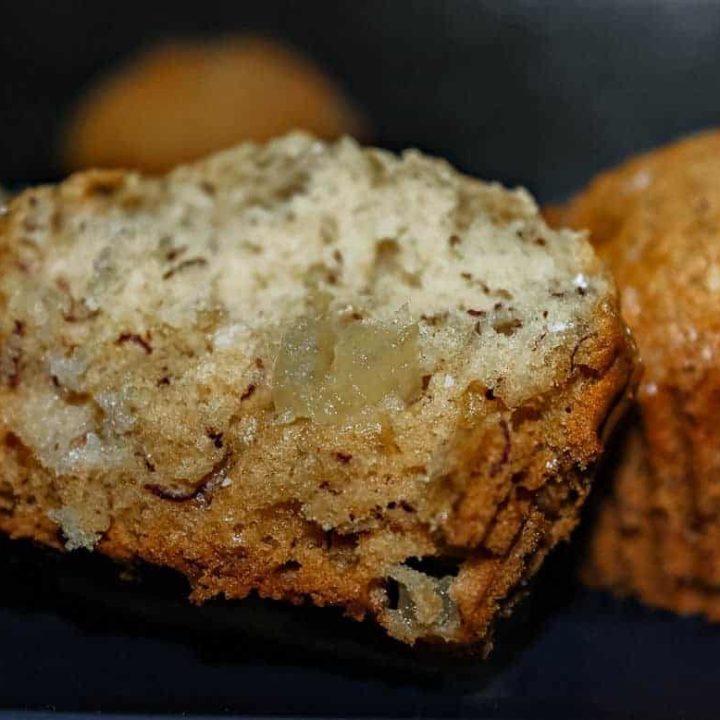 Chocolate Chip Scones
Chocolate Chip Scones are full of chocolate chips and just a hint of cinnamon and vanilla. These scones are perfect to have any time of the day! These are sure to bring a smile to your face as you curl up with a good book, finish off a work report, or just indulge in some fluffy afternoon television.
Check out this recipe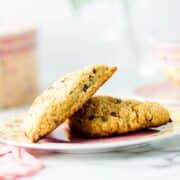 Easy Caramel Banana Muffins with Nuts!
Caramel Banana Muffins full of bananas, pecans, cream cheese, and topped with caramel are moist, flavorful, and oh so good! 

Strawberry Lemon Muffins
Strawberry Lemon Muffins with plump strawberries and tart lemon zest make these muffins ideal for brunch, breakfast, lunch, or even as a mid-afternoon snack! Strawberry muffins on their own are fabulous.  However, when you add in fresh lemon zest, it definitely takes these Strawberry and Lemon muffins to a whole new level!  These delicious muffins are not only fluffy, but they are also simply amazing!
Check out this recipe
Baked Strawberry Donuts with Lemon Glaze
If you are looking for a new baked donut recipe that is easy to make that your family will love, this is it. These Baked Strawberry Donuts drizzled with a fresh lemon glaze are simply perfect. In fact, your family won't believe you made them in the oven! Imagine warm donuts full of ripe strawberries and with just a hint of lemon. These will also work great as a afternoon snack with a cup of coffee!
Check out this recipe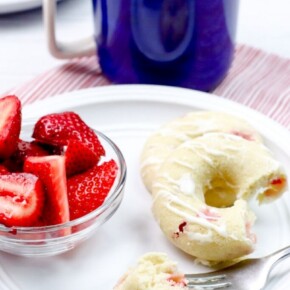 Easy Canned Biscuit Donuts
Canned biscuit donuts that are deep fried and dredged in cinnamon sugar or dipped in chocolate are a delicious and easy-to-make treat! 
Check out this recipe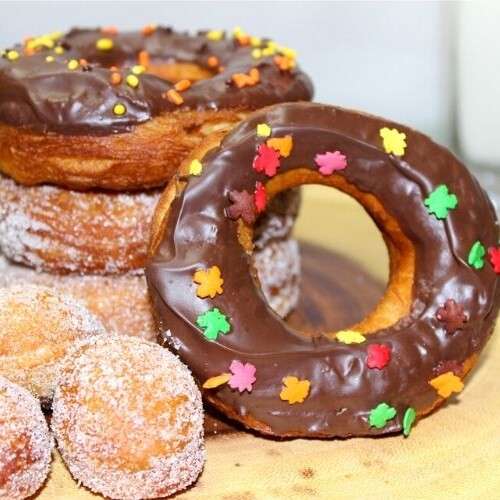 Homemade Red Velvet Donuts
These made from scratch Red Velvet Donuts are scrumptious warm bites of delight and are covered in cream cheese. These homemade doughnuts are quite addictive and are perfect not only for breakfast but for brunch, lunch, and also as a quick snack.
Check out this recipe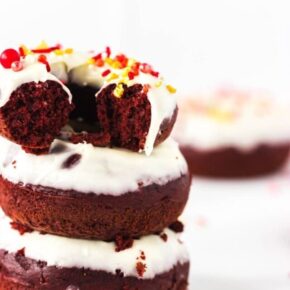 How to Make Puff Pastry Cheese Danish
This Danish recipe is very easily doubled or tripled and takes little additional effort, so it is a great choice for larger get togethers or for planning ahead for a quick breakfast treat on the go.
Check out this recipe
FAQ
What is a good Easter brunch menu?
A combination of sweet and savory foods such as casseroles, meats, and pastries. That way everyone is getting a little bit of everything they love.
What is a typical brunch menu?
Pancakes, waffles, pastries, sausage, bacon, ham, gravy, rolls, breads, and fruits.
What are the most popular brunch items?
French toast, Banana bread, Migas, Bacon, and Donuts.
What time is brunch eaten?
Usually between 11 and 1.
Ready to check out some pretty amazing ideas for brunch that also work great for breakfast, lunch, and or dinner?